QCT Charlotte Daily Black/African-American Heritage Tour™/Reservations
Index
|
Overview
|
Pick-Ups
|
Times/Pricing
|
Photos
Tour History
This is Charlotte's "Original" Daily Black/African-American Heritage Tour™
(Since 1993)
Click here for Group/Private Tours
Legal Note: Queen City Tours® and Travel is the sole "legal" proprietor of the Charlotte Black/African-American Heritage Tour™. Engaging in this named or a similarly named tour with another entity is illegal and as such you may be party to legal actions.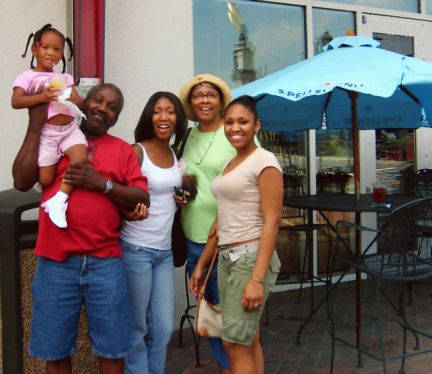 Jordyn and Family
Louisiana
Check for Availability First!
or text 704-890-5195 if the day before or day of tour!

Click on Banner to Reserve Now! (Temporarily Unavailable)
Email for Reservation Form :

Tour Reservations

Payment by Check:

Make checks payable to Queen City Tours®
P.O. Box 36160, Charlotte, NC, 28236-6160

Payments must be received no less than seven [7] days before tour date.

Please include the following information with your payment:
Your name
Number of guests in your party
Number of adults [age 13 - 61], seniors [age 62+], children [5 - 12]
Event name
Event date
Event time
What hotel and location you will be staying [if applicable], or
Refund Policy:

Individual seats will only be refunded if event is cancelled by our company. Otherwise, no refunds will be issued. Seats may be rescheduled depending on availability There is a $5 per person reschedule fee.
^Back to Top