We featured a profile of
Ms. Rose Mary Mitchell
in our
spring 1993
edition of
Trend Magazine
while she was a
Sales Manager
for the
Omni Charlotte Hotel
. Fast forward to now and she is still doing her thing but this time selling groups on visiting
Houston, TX
. I tracked her down during my interview with
Mr. Mike Gunn
of the
City of Birmingham
for our
May 2011 edition
of
Trend Magazine Online
. It was indeed a pleasure to know that she was still in the business and that I was able to get in contact with her for this follow-up article.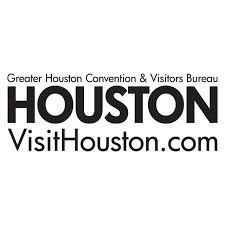 It took some patience and stick-to-it-ness to get the go ahead from her marketing department in Houston as she works out of her home in Washington, DC, which she loves with a passion. ″It takes a lot of discipline to work from home,″ Rosemary stated during our phone interview, ″You have to treat it as if you are actually in a traditional working environment. I like looking out the window during my breaks.″ As a National Account Executive for the Greater Houston Convention and Visitors Bureau, her duties include representing the city to the best degree that she can by booking city-wide conventions.
Ms. Mitchell really loves her job of finding new groups and bringing their decision-makers to Houston and watching their eyes light up when they see it live and in person. In addition, she really gets a kick out of showing them what her city has to offer in terms of visitor amenities. Rosemary especially enjoys when her hard work and diligence pays off with a signed contract. On the flip side, she cringes when groups turn her down without even giving her a chance to show them what Houston is all about.