About Us:
Juan a.k.a. "Jay" Whipple, Founder/Publisher
◊ U.S. Army and Army Reserves (23 years, Retired)
◊ B.S.B.A. Entrepreneurial Management, University of North Carolina/Charlotte
◊ A.A. Central Piedmont Community College/Charlotte
◊ A.S. Electronics Engineering, Central Carolina Community College/Sanford, NC
◊ Was moved to North Carolina [Via Uncle Sam] in 1979, and to Charlotte in 1985 [Via Duke Power (Now Duke Energy) Company]
◊ Native of Miami, Florida
◊Founder/Co-Publisher Charlotte Black Pages™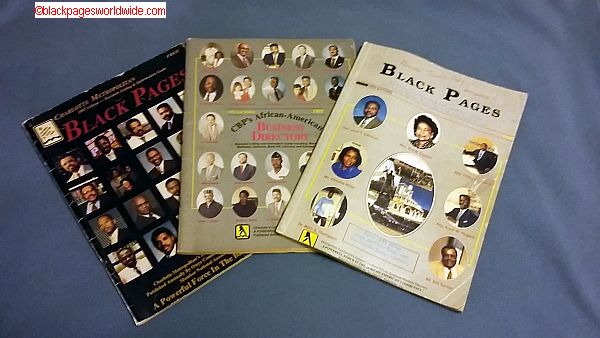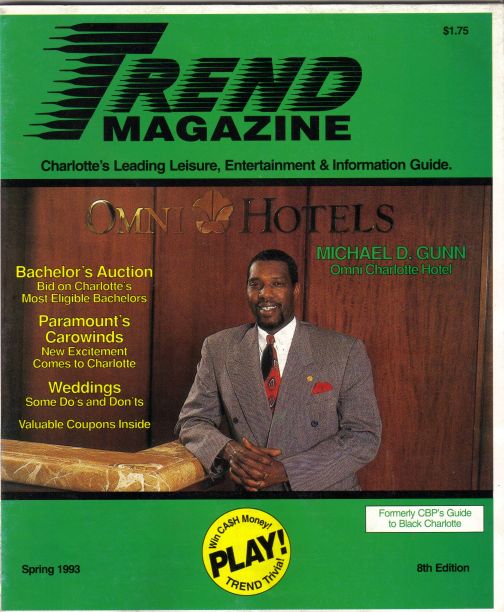 ◊ Founder/Publisher Fayetteville Metropolitan Black Pages™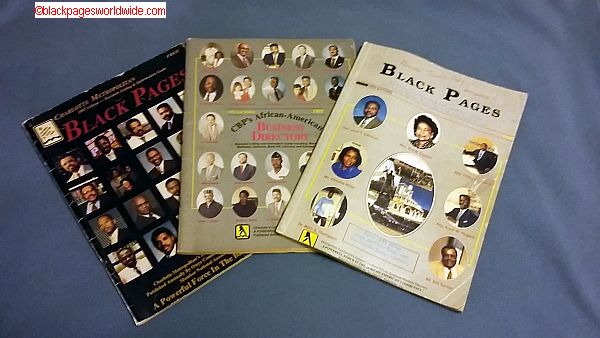 Check back for other staff updates!
---
Our Mission:
Our company is here to serve all of your niche' publication needs by providing you with unique and useful literature that may be accessed 24/7/365.
Our History:
Our company was founded in 1989 and has been publishing solo since 1993. We have provided services in print and now via the Internet.

Our first endeavor was a Black business directory that was incubated in 1989 and co-published in 1991 known as the Charlotte Metropolitan Black Pages. We then expanded into the Fayetteville (NC) Metropolitan area where we published that area's first widely-distributed Black business directory in the early 1990's. Also in the early 1990's we were first to publish a tabloid-type Black/African-American magazine in Charlotte, NC, known as the Guide to Black Charlotte™ (now Trend Magazine Online™) .

In the early 1990's we also ushered in a series of annual events known as the Minority Economic Summit™, a three-day conference where we offered expert advice from business leaders and financial institutions.

Fast forward nearly three decades later and we are still focused on fostering economic growth in the Black and African-American communities -- now worldwide. We believe that no society can reach it's maximum potential without a strong business presence that flows down to it's churches, other non-profit organizations, financial institutions, local government, and citizens.
Latest News:
Due to recent negative racial events in our country we have decided to re-publish our Black/African-American business directory now known as CBP's Black Pages Worldwide™ and make it available via the Internet thus capable of reaching a worldwide audience of severely under-represented consumers.

The purpose of this publication is to once again foster economic growth in the Black/African-American communities around the globe thus providing better opportunities and a brighter future for their youth. In addition, our online publication is an easy-to-use and accessible updated directory of Black-owned businesses and organizations that serve said areas. Mainstream participation is also welcomed. In doing so, you will play an integral role in reducing the severe economic disparities and associated negatives that plague these under-served communities daily.

This concept of listing Black-owned businesses grew out of the segregationist's movements around the world that treated people of color different in that they were not able to legally participate in the mainstream society. In the United States of America this process began after the passing of the 13th, 14th, and 15th Amendments to our constitution. Subsequent movements such as Jim Crow, the Black Code, KKK (Ku Klux Klan), and Red Shirt campaigns ensued to intimidate and scare people of color from voting thus diluting their economic empowerment. As a result, Black-owned businesses flourished which spilled over into their respective communities to include churches, schools, non-profit organizations, and citizens. The Civil Rights Movement of the 1960's unfortunately ushered in the beginning of the end to many "mom and pop" Black-owned businesses throughout North America.

As stated earlier, all are welcome to use this valuable tool of equality. Our goal is to list Bona-fide Black businesses and organizations worldwide who will in turn provide a decent service or product for consumption. We will not, however, knowingly list anyone engaged in any enterprise that is illegal in their market as well as those looking to SCAM, deceive, or take advantage of any user of our resource. On the flip side, we welcome good consumers who are not looking to SCAM, deceive, or take advantage of our listed businesses. If a dispute arises we expect the matter to be first addressed in-house between the consumer and enterprise (preferably in writing), and next (if necessary) via the Better Business Bureau (or equivalent), before taking to the Internet via elicit third-party review sites.

To jump start our directory we offered FREE basic listings to the first 200 Black-owned enterprises to participate as well as other introductory discounts of up to 50% off.

You may also earn extra income and/or advertising discounts by joining our affiliate program.

Thank you again for visiting our NEW Blackpages site and we encourage you to Buy Black often!

This site is updated regularly so check back soon or "Like" Us on Facebook, or join our email list to be notified.