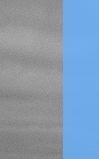 Been to some place and you would like to share your experience?


Then brag about it in Trend Magazine Online which is the #1 Source of Travel and Tourism Information. There you will get to brag and boast about your choice destination and share any personal experiences that remain memorable in your mind and perhaps influence others to follow in your footsteps.



Sam T. In Spain is just a suggestion for your story.


Hit us up with your travel or tourism story and you may be reading about it here!

Thank you and enjoy your travels here in the United States and abroad.