Article Archive/January 2010
Updated January 20, 2010



Charlotte Black History Month


February is Black History Month

Celebrate Black History Month by learning the history of Charlotte from an African-American perspective.

Johnson C. Smith University
One of The Country's Oldest Historically Black Universities


By Jay Whipple/Trend Magazine


Johnson C. Smith University was originally founded in 1867 (With 8-10 students and 2 teachers) as Biddle Memorial Institute by three white Presbyterian Ministers: Rev. Sidney S. Murkland, Rev. S.C. Alexander, and Rev. Willis L. Miller.

The institute was originally housed in a building on South Davidson Street in the Old 2nd Ward (Old Brooklyn) neighborhood. The institute's original purpose was to train Black male preachers and teachers. In 1868, Colonel W.R. Myers donated land for the institute's present location, which opened in the late 1800's. Biddle Memorial Institute was named after Henry J. Biddle (who was killed in the Civil war) after his wife (Mary Biddle) made a sizable donation to the institute ($1500).

The institute was renamed Johnson C. Smith University in 1921 after then President McCrorey (McCrorey branch YMCA, McCrorey Heights) persuaded Mrs. Jane B. Smith (Pennsylvania Philanthropist and wife of the late J.C. Smith) to donate 8 new buildings (Which tripled its Size) and set up an endowment fund.
Today, JCSU is a private four-year Liberal Arts University comprised of over 1500 students. In 1995, JCSU elected its first African-American woman president, Dr. Dorothy Yancey, a former student at JCSU.

Note: Biddle Hall (The oldest building on campus--Clock tower that features Victorian institutional architecture) was formerly used by the confederate Navy before being purchased by Rev S.C. Alexander for $150 in 1867.

See and learn more about Johnson C. Smith University and over 75 other sites on our Annual Charlotte Black/African-American Heritage Tour and Pilgrimage (Black History Month), Charlotte's "Original" Daily Black/African-American Heritage Tour (For Individuals), or the Charlotte Black/African-American Heritage Tour ( For Groups).



Next Stop!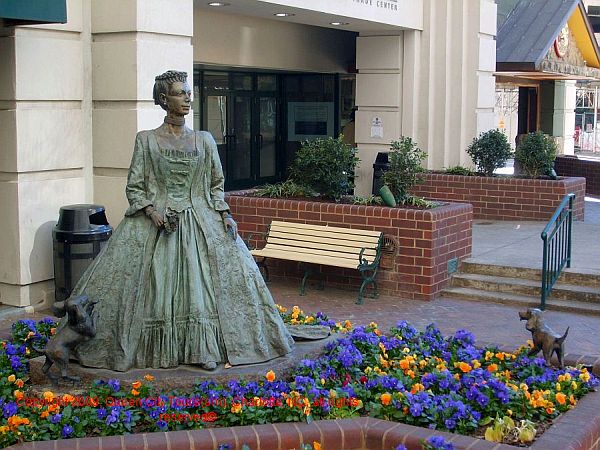 The Queen Charlotte Statue/Uptown

Join our email list or become a FAN on Facebook to be notified!