Article Archive/March 2010
Updated February 24, 2010



Charlotte Women's History Month


March is Women's History Month

Celebrate Women's History Month by learning the history of Charlotte from a Woman's perspective.

Dr. Selma Burke
Renowned Sculptress


By Jay Whipple/Trend Magazine


Dr. Selma Burke was born in 1900 in Mooresville, NC. She studied at the Slater Industrial and State Normal School (now Winston-Salem State University) in Winston-Salem, NC, and worked as a Nurse in NYC while receiving several art fellowships. She returned to this area and completed her Doctorate in Arts and Letters from Livingstone College in Salisbury, NC.

Although she did not get "official" credit for it while living, Dr. Burke created the portrait of Franklin D. Roosevelt that appears on every American dime. After writing the U.S. Treasury Department on numerous occasions, they denied her claim and subsequently gave the credit to a John Sinock who worked for the department. To this day his initials appear on every dime printed by the U.S. Treasury Department.

Dr. Burke died in 1996. Before her death she was commissioned to create a bronze statue of Dr. Martin Luther King, Jr. in 1980. The eight feet tall statue depicts Dr. King ascending three steps with his right arm outstretched and stands in Marshall Park in Uptown Charlotte, NC. Over 3,000 people attended the unveiling ceremony including Dr. King's father. Dr. Burke reportedly was paid $55,000 for her work.

One of her last works of art is currently on display at City Hall in the small town of Matthews, NC, just East of Charlotte. The town came across the statue reportedly after one of the towns neighbors called and complained about a statue featuring naked people lying in her front yard.

Note: Dr. Burke is featured in our Pilgrimage DVD/VCR which is now available for download online.

See and learn more about Dr. Selma Burke and over 75 other sites on our Annual Charlotte Black/African-American Heritage and Pilgrimage Tour (Black History Month, February), Annual QCT Charlotte Women's History and Heritage Tour (Women's History Month, March), Charlotte's "Original" Daily Black/African-American Heritage Tour (For Individuals, Year-Round), or the Charlotte Black/African-American Heritage Tour ( For Groups, Year-Round).


Next Stop!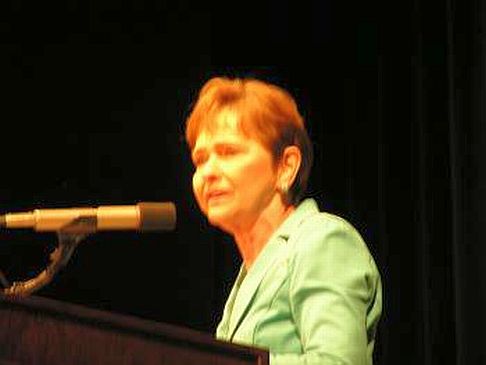 Representative Sue Myrick

Join our email list or become a FAN on Facebook to be notified!