Article Archive/April 2013
Updated March 31, 2013


QCT Miami In May™!
A Groove Slightly Transformed!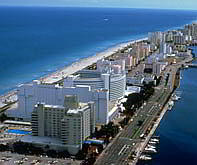 By Jay Whipple
Trend Magazine Online™



It has come to that time of year again when us snow birds just can't wait to shovel the last bit of that white stuff we so adored during the holiday season along with our chestnuts roasting on an open fire. Some of us are also looking forward to hanging our skis up, making that last trip to the quick stop for kerosene, and or relinquishing our winter wardrobe back into the trunk or attic. Others cannot wait to strip down to their shorts, wife beaters, and or muscle shirts while some ponder whether they should sport the one or two piece bikini to the beach or just stay home by the pool and chill with the grill. I personally look forward to hearing DJ Jazzy Jeff and Will Smith's SummerTime smash hit on the radio which has become the official commencement of my favorite time of the year.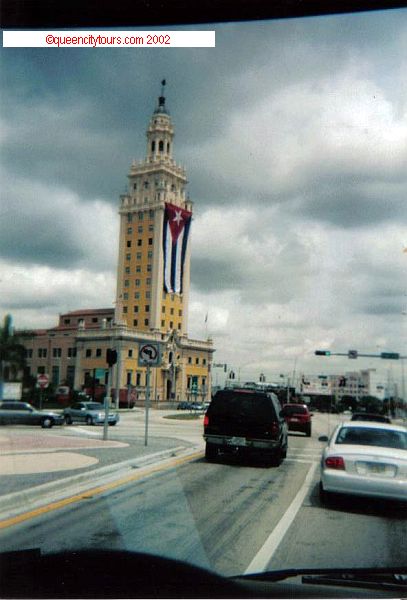 On that note, I have the privilege of being born and raised in one of the most popular destinations worldwide for summer fun in the sun – Miami, Fl. And to add insult to injury, I spent five years attending junior and high school on the world famous Miami Beach. If you aren't green with envy yet, we used to skip class and walk to the beach. Oh, by the way, our track field is located on the internationally renowned South Beach. Hate me now? Well, don't hate the player, hate the game and join us for our first out of town outing. QCT Miami in May™ is a spectacular four day trip to one of the most popular tourist destinations in the world. Each fun-filled day is packed with exciting stops, points of interest, world-renowned shopping, multi-cultural food, and of course shopping. And the best thing about the whole trip is I will be your escort from start to finish, spinning tales from my childhood and adolescence as we move from attraction to attraction. And if you find that you just can't quite speak the language down there, no problemo, mi habla espanol un poco. This excursion is sure to be one you will never forget and here is what you will experience: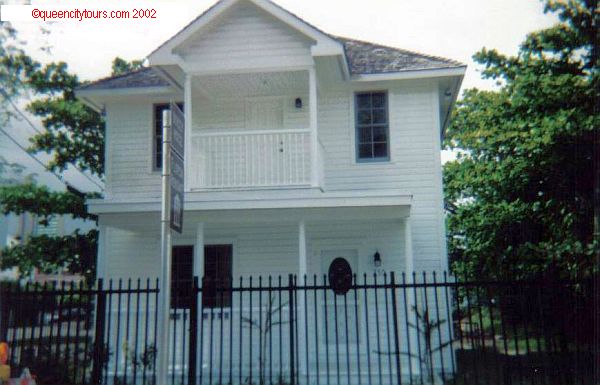 Day One [Monday]

We arrive in the Magic City in late afternoon, check in to our rooms at a downtown or nearby hotel. After freshening up we head out for a Dutch treat dinner, sightseeing, and shopping in the swanky Coconut Grove area of Miami. It was there years ago that I experienced my first appetizer that cost more than most dinners for two -- $50.00. Well, you only get to go around once in life and had I been frugal/cheap and passed on the opportunity I would not have anything to reflect on in this particular paragraph. Right? Man those snails, I mean Escargot, was great! I am not sure if that particular eatery is still there but if not there are many more just like it in Coconut Grove. Another cool thing that I like about this place is they show tour guides the proper respect they indeed deserve by reserving prime parking locations for them and their guests. This is something that the Queen City has yet to realize, however, when the right people get into place, there will certainly be a change in the way that they treat tourist in Charlotte. After all that wining, dining, and shopping, it is back to the hotel for a much needed micro sabbatical to prepare for the next day's adventures.

Day Two [Tuesday]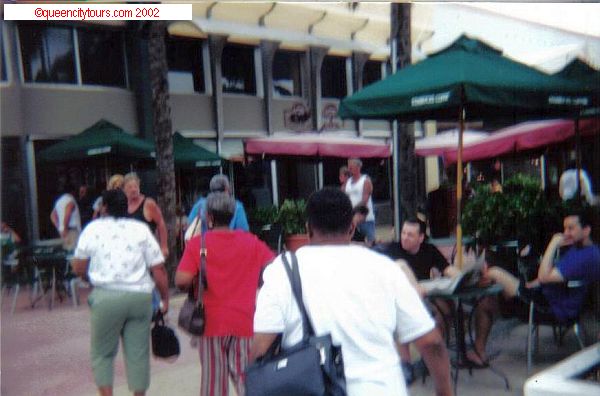 Our first wake-up in the city of perpetual funin and sunin will begin with a hot breakfast that is included with your package. Next, it's off to explore Miami and Miami Beach on a city tour hosted by me or some other dude if I cannot remember where all these places are located. Just kidding. One of the fascinating niceties about my hometown is the number of celebrities who either live there now or who used to live there. My tour will cover both species and you will be treated to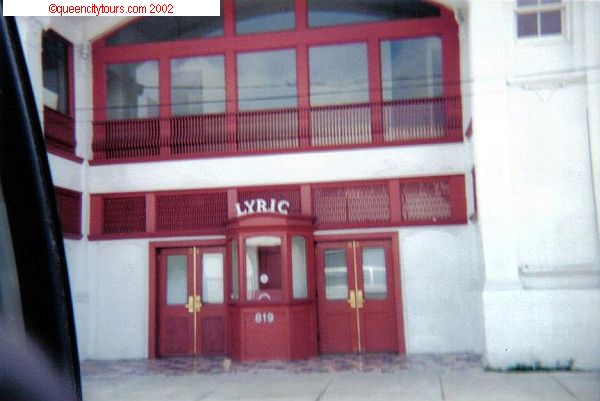 current and former celebrity homes like those of Barry Gibb (The Bee Gees), Sylvester "Sly" Stallone, Jennifer "J Lo" Lopez, Cher, and Matt Damon for example. Some stops may be excluded while others may be included depending on availability. Next up is a brief tour of Miami Beach and a Dutch-treat lunch and shopping stop at the world famous Lincoln Road area where you spot a celebrity or two or three just hanging out. From there is a Dutch-treat dinner stop on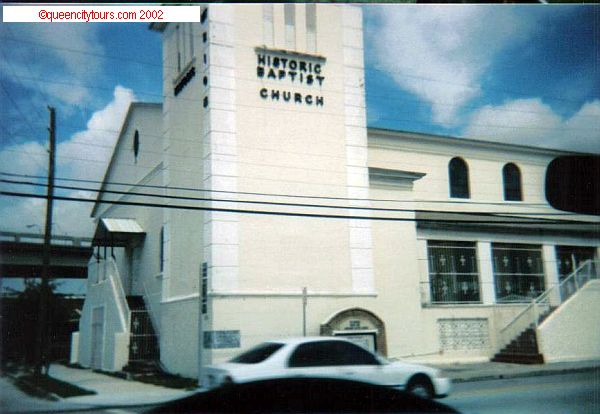 your way back to the hotel and then free time to reflect on all of that day's activities and prepare for your final day in my hometown.




Day Three [Wednesday]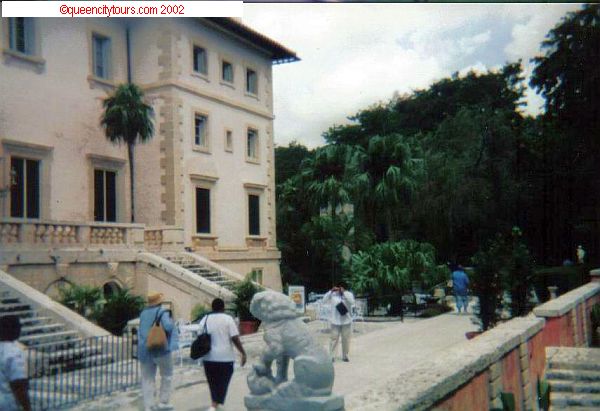 Up and Adam and after your included hot breakfast we head on over to the set of the blockbuster movie hit Ace Ventura Pet Detective (1994) starring comedian/actor Jim Carrey. Viscaya Museum and Gardens  is a lavished former summer home of American industrialist James Deering who hired a young New York painter by the name of Paul Chalfin to assist in supervising the entire project.  Together they traveled throughout Europe surveying residential architecture for ideas and obtaining components such as doors, wall panels, mantels and ceilings that would be incorporated into the proposed home (Cir. 1916). This Spanish-style concrete home comes complete with its own private boating dock and other niceties only afforded to the filthy rich but not so famous. Look over into the Biscayne Bay and you might just see a dolphin or two or three hanging out just like Flipper which was filmed not too far away from this place at the Miami Seaquarium. Next up is a Dutch-treat lunch and gaming at the new Magic City Casino. Maybe here you will be able to recoup some of your monies spent on Escargot and shopping? If not, you should at the least enjoy the possibility of being around all that money that could possibly depart with you back to North Carolina. I was in Las Vegas once and this lady in our group won $10,000 at the slot machine. She had many friends on the way home. I probably would have booked a different flight myself. From gaming we head over to our final Miami destination, Bayside in Downtown Miami, for a Dutch-treat dinner, last minute gifts, souvenirs, drinks, sightseeing, or just people watching. Miami is truly an international city which attracts folks from all four corners of the world. I find it quite entertaining to just sit and watch how they interact with each other especially after a few stiff drinks. Smile! At this point it is very possible that some of you may not want to leave the Magic City. We understand this phenomenon and will grant you that request upon your duly signed waiver of your rights to be returned to North Carolina. Perhaps we will run into you next year!

Day Four [Thursday]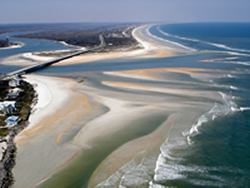 Both feet on the floor and after your included hot breakfast it is sadly time to head back home to North Carolina not in our minds but for real. Hark, the fun is not over as we will take our sweet time to say goodbye to paradise by strolling up the scenic A1A highway which mirrors the Atlantic Ocean and renders some of the most spectacular beach scenery you will ever see in your lifetime unless you make it over to western Florida. Smile! Miles and miles of endless beaches will certainly leave an indelible imprint on your minds that you can recall anytime you get stressed by your neighbor, a co-worker, friend, boss, or significant other.

Thank you and "I Hope To see You There!"

Wanna go? Then what are you waiting on!





Want your travel and/or tour related organization to be featured? Click here to submit your request!

<<<Back To Articles April 2013

<<<Back To April Edition

To Article Archives>>>

Join our email list or "Like" Us Facebook to be notified of updates!