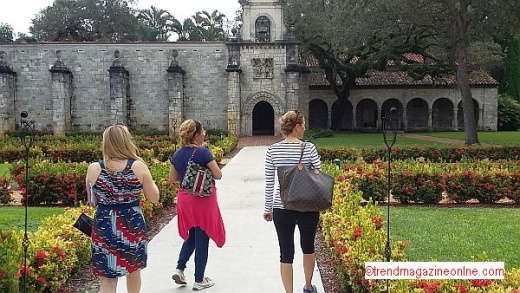 I first learned of this place years ago via watching a very interesting television video documentary while living in the
Carolina's
. I actually had plans to visit one day to get a bird's eye view of this attraction as a direct result of the video piece. Fast forward years later and as faith would have it; this site was placed on the itinerary for a
Tour Guide Certification Course
that I was taking at
Miami-Dade Community College
in late
2015
.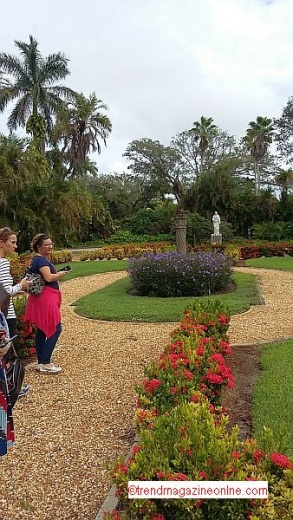 We were fortunate to have a site expert (Ms. Sonya M. Washington) personally guide us around the property and give us a detailed tour of the buildings and grounds.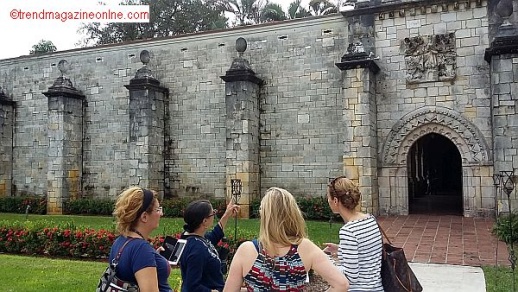 Although relatively new to
South Florida
, this attraction dates back to
1141 A.D.
(after death) when it was completed and dedicated to the
Virgin Mary
and named
"The Monastery of Our Lady, Queen of the Angels."
The name was officially changed to
St. Bernard de Clairvaux
[clear valley] (1090-1153) on
Friday January 18
,
1174
, after the now famous monk was canonized by
Pope Alexander III
(c. 1100 - 1181).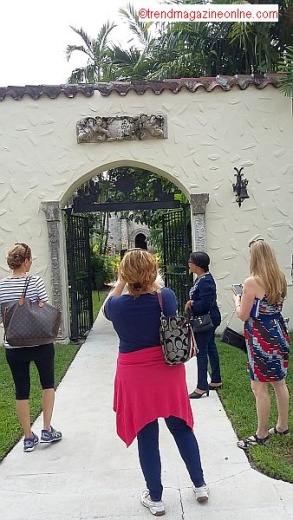 Its purpose was to house the monks that served the attached church which dates back to
1133
-- in Sacramenia Spain -- and is still there today. They were called
Cistercian
(religious order of monks and nuns) who occupied the monastery for nearly
700 years
. The
Cloisters
(monastery) were seized, sold, and converted into a granary and stable after a social revolution in the
1830's
.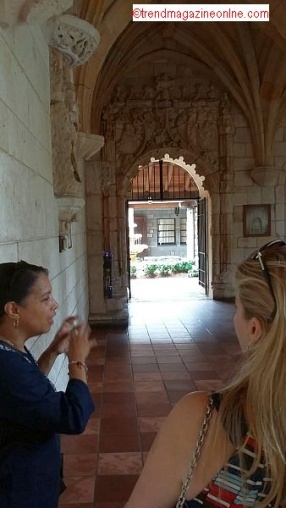 The
Cloister's
and out buildings was then purchased over a
Century
later by wealthy publisher
William Randolph Hearst
(1863 - 1951) in
1925
for an undisclosed amount. He was mocked in the now iconic movie
Citizen Kane
(1941) by famed
Director Orson Welles
(1915 - 1985), and is the grandfather of the reportedly notorious bank-robber and heiress
Patty Hearst
who recently (2015) appeared at a
Westminster Kennel Club Dog Show
in
New York
. The structures were then taken apart piece-by-piece and packed away in some
11,000 wooden crates
, and shipped to the
United States
.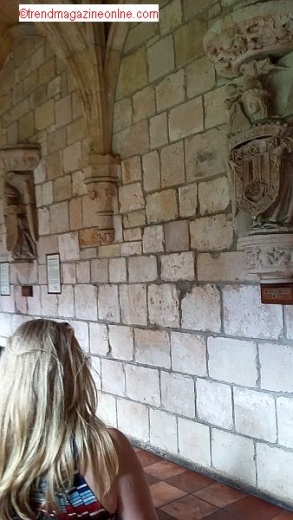 Upon arrival they were quarantined by order of the
United States Department of Agriculture
due to an outbreak of the
hoof and mouth (also known as hand-foot-and-mouth) disease
in
Segovia Spain
(St. Bernard original location), which causes sores to develop about those body parts as well as sometimes the buttocks and legs. The crates were broken open and the hay burned to prevent the spread of the disease; unfortunately, the stones were not properly placed back into their proper numbered boxes.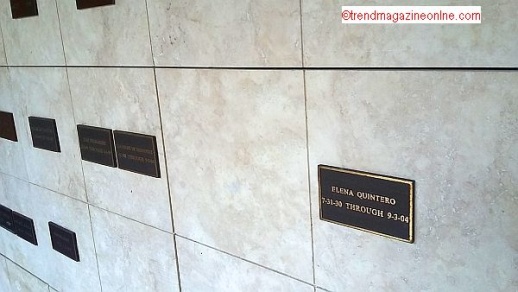 Mr. Hearst
was forced to sell the collection at an auction during the
Great Depression Era
(1929 - 1939) and in
1952
-- one year after his death -- it was purchased by
Cincinnati
,
Ohio
, businessmen
Mr. William Edgemon
and
Mr. Raymond Moss
to be used as a tourist attraction. They had been boxed in storage in
New York City
for
26 years
and were transported via ship to
Port Everglades
at a cost of
$60,000
(USD). The
Cloisters
were unscrambled and put back together again at its current location on
North Miami Beach
after
19 months
and nearly
$1.5 Million
(USD).