We have been receiving literature and emails from this theatre for nearly a decade and I recently decided to further investigate what they were all about. It was not long before I received a response from
Co-Owner
and
Stage/Artistic Director Jeffrey Emmerich
stating that he was interested in an interview for our online magazine. He was equally as prompt responding to my queries and supplying the photos included with this article. That, in and of itself, says to me that he is 1) A man of his word, 2) Believes in the power of the press, and 3) Cares deeply about his theatre and productions. Now let′s see what I have been waiting over a decade to learn about the
Rocky Hock Theatre
of
Edenton, NC
: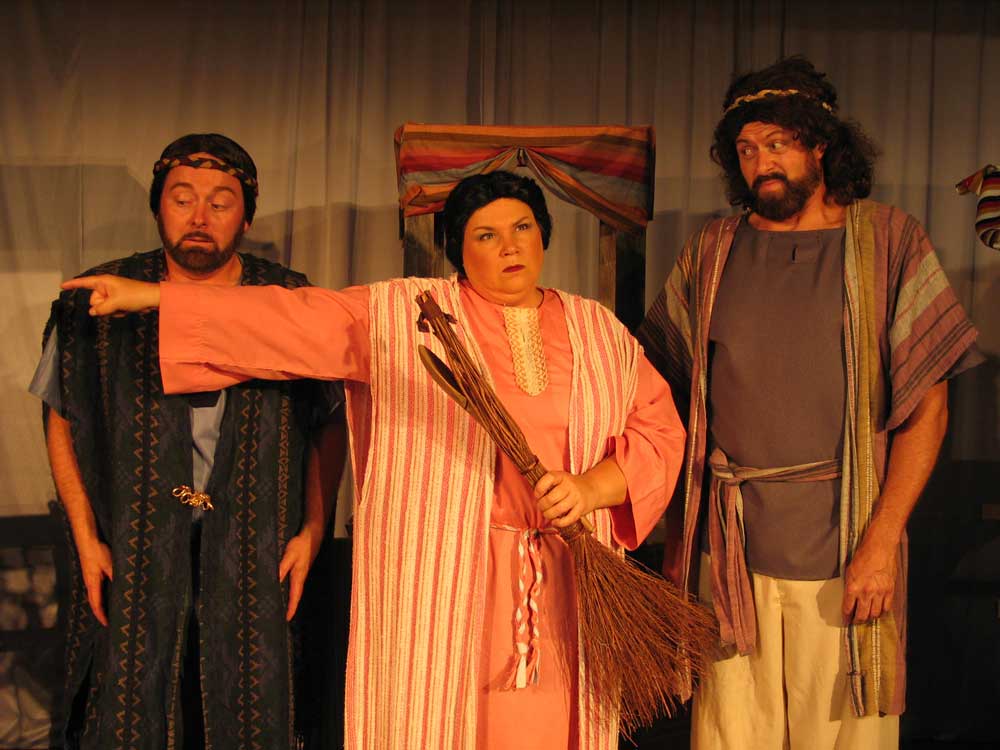 Jay
-- Where were you born?
Jeffrey
-- I was born in Bend, Oregon. Bend is in Central Oregon in what we call the ″high desert.″ I grew up on a 600 acre cattle ranch nestled at about a 3700 foot elevation in the foothills of the Cascade Mountains.
Jay
-- What is your educational background?
Jeffrey
-- I graduated from San Diego State University with a Bachelor of Music Degree in Vocal Performance and a Master of Fine Arts Degree in Drama and Musical Theatre.
Jay
-- Are you married?
Jeffrey
-- I married my high school sweetheart, Gloria, right after we graduated from high school in 1971. We ′ve been married for 41 years.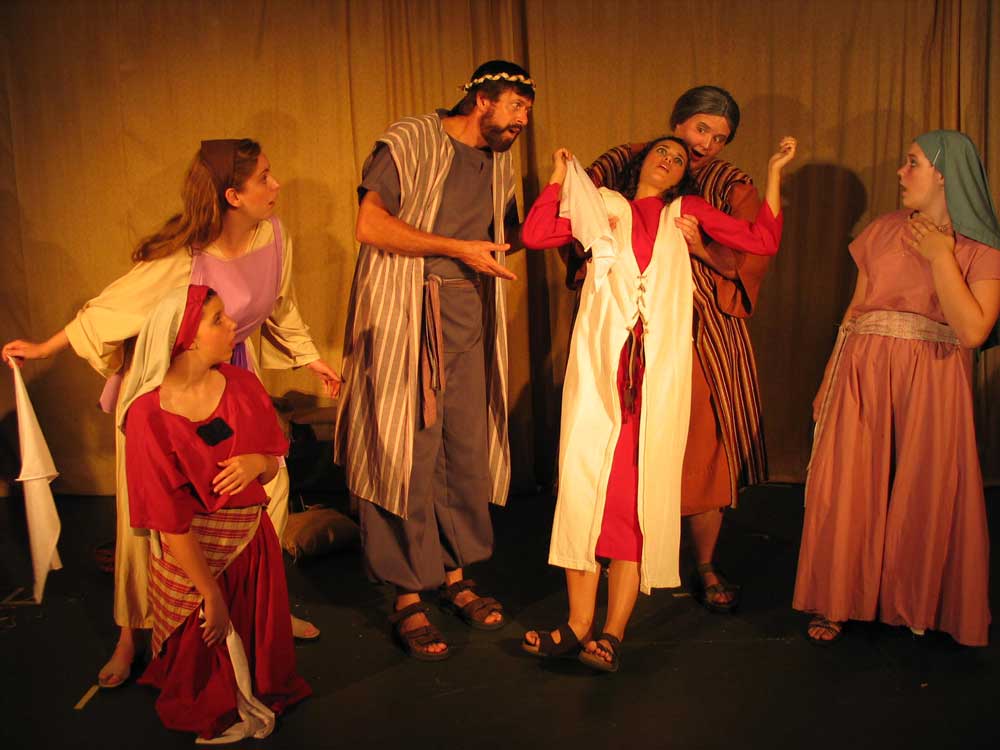 Jay
-- Do you have any children? If yes, how many, what gender, what age(s)?
Jeffrey
-- We have two children: Ben is 38, married, and has two children. Alex is 10 and Olivia is 8. We also have a daughter, Holly, who is 28. Holly is preparing to go to Africa as a full time missionary this August. She′ll be working with Wycliffe Bible translators in Ethiopia.
Jay
-- What are your experiences concerning musicals and the theatre?
Jeffrey
-- My master′s degree is in musical theatre and my wife′s is in music (vocal and composition). We have collaborated for 40 years. Gloria and I traveled full time as song evangelists from 1975 - 1982. We traveled all over the world sharing the gospel through music and drama. Ministry travels over the years have taken us six times to Australia, twice to New Zealand, and multiple times to Great Britain, Germany, Italy, Belgium, Spain, Mexico, Canada, Fiji, and to many of the Caribbean Islands. We served as music and drama ministers at a church in San Diego during most of the 80s. Gloria and I both taught music and drama at North Central University in Minneapolis during the 90s. I was head of the drama department during those years at the university. We started the Rocky Hock Playhouse full time in 2000. The Rocky Hock Playhouse was in Edenton, NC for 8 ½ years. We then moved the theatre to Washington, NC for 3 years but came back to Edenton in January of 2012 and turned the Playhouse into a dinner theatre. I have directed over 200 musicals and my wife Gloria has been the musical director for most of those shows. I started teaching at COA (College of the Albemarle) in 2010. The number of patrons attending shows in the past 2 years has jumped from around 600 per production to nearly 3000.
Jay
-- What are your duties and responsibilities at The Rocky Hock Playhouse?
Jeffrey
-- My wife and I co-own the Playhouse. I am the stage director and artistic director for the theatre. I also am the scenic painter and set designer. Jay -- How did the playhouse′s name come about and what does it mean? Jeffrey -- The original theatre in Edenton was located in a little school house called ″The Rocky Hock School.″ We thought the name was catchy and wanted to honor the community by keeping some of the name so we decided to call the building the Rocky Hock Playhouse. Legend has it that Rocky Hock was originally pronounced ″roc-a-hoc.″ It was a Native American Indian word which meant ″beautiful garden.″ (Everything that can grow GROWS BIG in Rocky Hock. The Indians must have grown wonderful crops in the region!!)
Jay
-- What is your favorite part of your job?
Jeffrey
-- My undergraduate and graduate training was as an actor, so I love performing. The very best part of the job is that we do primarily biblical shows and I get to help make the bible come alive for people on stage through drama and music.
Jay
-- What is your least favorite part of your job?
Jeffrey
-- I suppose it is the constant challenge of audience development. It doesn′t matter how good a product is ….people like ″new.″ So, we constantly have to reinvent ourselves so the crowds keep coming. My wife has written over 75 musicals which we have produced over the past 15 years. The new shows constantly captivate the audience.
Jay
-- Who are some of your favorite celebrity performance artists and why?
Jeffrey
-- I appreciate fine acting. Meryl Streep and Dustin Hoffman are my two favorites.