By Jay Whipple
Trend Magazine Online™
Vice-President of Sales!
Re-published from a previous edition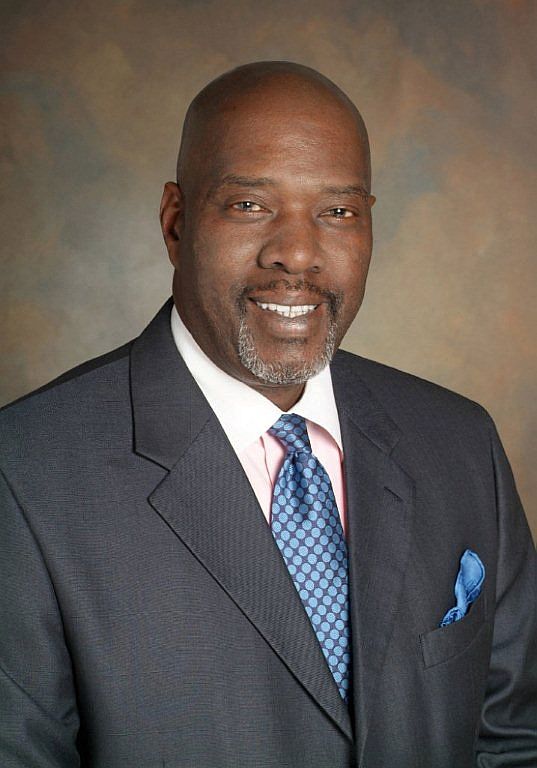 It was in the spring of
1993
when I last interviewed
Mike Gunn
, then
39
, for
Trend Magazine Online™
. We met in the lobby of the
Omni Charlotte Hotel
in
Uptown
where at the time he was a
Sales Manager
and had been there for
10 years
- since
1983
. He wore a dapper suit as usual. The population in
Charlotte, NC
, back then was approximately
422,000
, today it is approaching
800,000
;
Bobby McFerrin
was coming to town the next month to conduct the
Charlotte Symphony Orchestra
(I went), and the
Mayor
was
Republican Richard Vinroot
. The city was without a professional football team, and the
Charlotte Hornets
(Now
New Orleans Hornets
) were in their
5th season
of play. The Nations Bank (Now
Bank of America
) tower was not even a year old, and the city was planning for the
NCAA Final Four
college basketball championships that next year in
1994
.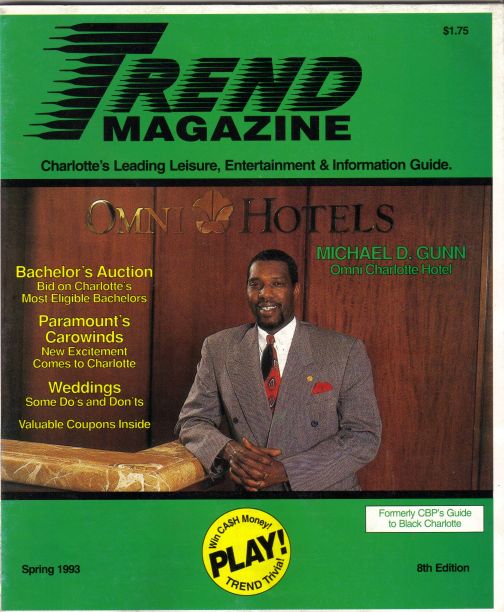 <<<Trend Magazine Online Spring 1993
Fast forward
18 years
and I am still writing for
Trend Magazine Online™
and
Mr. Gunn
is now
Vice-President
of
Sales
for the city of
Birmingham, Alabama
, where he has been for the last 16 years. In
1993
he had aspirations of self-employment in the meeting planner field; however, today he is content with his job and way of life.
"I have put my kids through college doing what I do,"
says Mike who thoroughly enjoys the flexibility of his job as well as the camaraderie of his fellow associates.
"We have people that have been here for 30 years and most have been here for at least over a decade,"
he explained;
"We are like a family."
Mike's day-to-day duties and responsibilities include supervising a staff of
14
in securing convention, show, and meeting groups from in-state, regional, national and some international locations.
"I have a great staff,"
he confidently boasts. He enjoys the fact that every day is different and could not find one thing that he does not like about his job as opposed to
1993
when he was not too thrilled about the long hours.