Review Archive/February 2009
Updated February 1, 2010


The Dive N/Pineville, NC
Good Ole Fashioned Southern Cookin'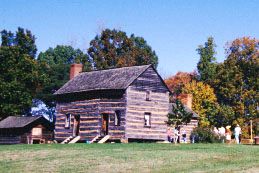 By Jay Whipple/Trend Magazine

I have been passing by this place for years and always wondered what they had to offer in terms of southern cuisine. Finally, on a busy Friday afternoon, I decided to stop in while the traffic thinned a bit. I was not too crazy about having to perform a u-turn with all the Friday traffic so I decided to park inconspicuously next door at the quick stop and walk on over.

I found the interior decor of this establishment quite interesting in that it featured artifacts from the good-old days -- at least for me -- from the 1950's through the 1970's. These artifacts proved to be quite entertaining as I waited for my take out order.

My favorite was a scaled replica of the restaurant from years ago. It is made of real wood and I was told by my server that one of their customers hand made it using an old photograph. That feat took a lot of talent, attention to detail, and patience!

I found the staff at this establishment quite friendly and cordial as I was deciding what to order. Since it was Friday, I decided to order the fried fish plate which came with fries, cole slaw, and sweet tea. The fish was of a type that I had never heard of and turns out was a blend of two different fish species one of which was Grouper -- one of my favorites from Florida.
I was quite pleased at the two heaping portions of fish that came with my order and the friendliness of the staff. Heck, they even offered to freshen my sweet tea before I departed!

If you are going to check out this place, make sure you plan to sit a spell if its rush hour because they are located at one of the most congested intersections in the area.


The Dive N is located at 109 North Polk Street in Pineville, NC, 28134. They are near the corner of Highway 521 and Highway 51 near Carolina Place Mall and the Historic President James K. Polk House .

Their phone number is 704-889-3483. Tell them that Trend Magazine referred you!



<<<Back to Monthly Reviews

Join our email list or become a FAN on Facebook to be notified!