Review Archive/February 2013
Updated January 31, 2013


Carter Brother's BBQ; Hickory, NC
Great Baked Beans!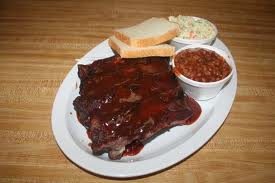 By Jay Whipple/Trend Magazine Online™

This place came highly recommended by a silly business associate who grew up in the High Point area so my expectations were escalated as a result. Before I get into my review let first tell you a little bit about the history of this small town. It is known as the furniture capitol of the world, yes world, and buyers swamp here every April and October to attend the markets all over town. In fact, if it was not for the furniture market these folks would probably be still farming and riding around on John Deere tractors; just kidding – about the John Deere part. Smile!  The iconic Jazz saxophonist John Coltrane and American Idol winner (season three, 2004) Fantasia Barrino has ties to the area. My connection with High Point dates back just over 20 years ago when I came here to hook up with this chick that I met at a night club in Charlotte. All I remember back then was thinking that I was in the country and Krispy Kreme doughnuts. Well, fast forward to 2013 and that Krispy Kreme doughnut shop is still there off Main Street but High Point is no longer what I call the country.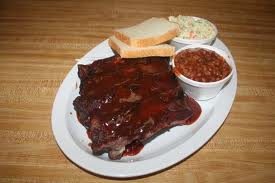 Drive up and down Main Street and you will find just about anything you need to eat, shop, and play. They even have a Rolls Royce Bentley dealership along that stretch of highway which tells me there must be more than a hand full of folks there that can afford that luxury. They also have one of the biggest libraries that I have seen in North Carolina that was built around the furniture market I was told. Downtown is still quite quaint with only a few buildings (mostly hotels) over five stories tall. Some of the motels are quite small and older but sort of reminds me of the Shady Rest motel at Petticoat Junction; clean and quiet. There are two buildings that are especially worth mentioning and seeing if you drive through town and they are both off Main Street. Unfortunately, I cannot tell you exactly where they are but one is in the shape of a giant dresser draw complete with a sock hanging out one of the drawers. The other one is built in the shape of a large ship that resembles the Titanic that sank in the early 1900's. What creativity!

As far As far as eateries, you have a choice of mom and pops or chainstores serving just about every type cuisine imaginable. I chose the Carter Brother's BBQ to review because one, I love it, and two; we are in North Carolina, BBQ country. As I stated earlier, this eatery came highly recommended so my expectations were indeed elevated. I was in a lazy mood so I decided to hit the drive through window which is very convenient for lazy people and folks in a hurry. I was quite impressed and elated that they offered a choice of beef or pork BBQ ribs. Being from Miami, Florida, I am definitely a beef person so I ordered the Beef Rib Plate which came with potato salad, baked beans, and hushpuppies. I then drove around to the pick-up window to meet a somewhat friendly young lady who was a bit engaged in a conversation with her coworker. My order was up in less than five minutes and totaled $9.60 was I consider not cheap but reasonable for what I got in return which was two large pieces of beef ribs and fixings.
The food smelled so good that I could not wait to get home so I dabbled in my plate at stop signs and stop lights. The potato salad was not the sweet kind but I can tell that it was homemade and okay with me. The baked beans were great and just like I like them with a hint of hickory sauce, bacon, and sweetness/honey. The hushpuppies were also just okay. I was a bit disappointed in the main course beef ribs because the meat was a bit bland, a bit too chewy, and slightly rubbery. My favorite ribs are cooked tender enough to slide off the bone without the use of a fork. All in all it was an okay experience but not enough for me to make another trip to High Point to get some more.

Carter Brothers BBQ is located at 2305 North Main Street, High Point, NC, and their phone number is 336-869-9948. Their web address is www.carterbrothersbbq.com.





<<<Back to February 2013 Monthly Reviews

<<<Back to February 2013 Edition

To Reviews Archive>>>

Join our email list or "Like" Us on Facebook! to be notified of updates!