I stopped at this eatery just off the
St. John's River
on my way to the
Best Western Hotel
(click link for our review)
to cover my trip to the quaint little town of
Palatka Florida
(click link for article)
. I recently learned during a tour guide certification course at
Miami Dade Community College
that the
St. John's River
is the longest in the
State of Florida
(273 miles)
and one of a few in the
United States
that flows from the south to the north which is unusual for this side (the northern) of the equator. The restaurant is conveniently located off the main highway
(#17)
through town and just a stone's throw
(about two miles)
from
Downtown Palatka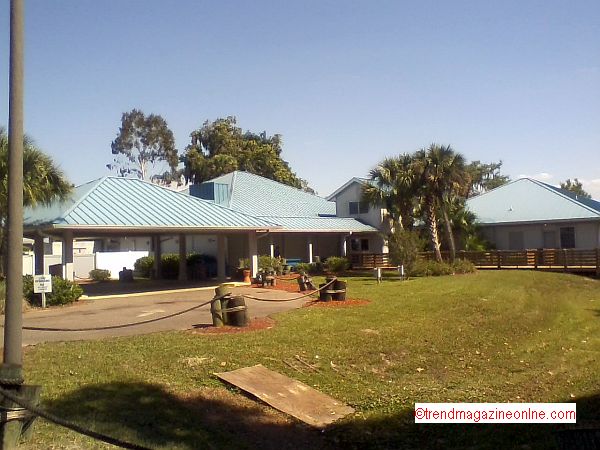 It was
Friday
which my regular readers know is fish day for me and many other folks who observe that tradition of prosperity. Their lobby and dining areas were clean and the staff nice to meet. I also enjoyed the unique and conversational statues that adorned the reception area. The men's room was immaculate; just the way I prefer.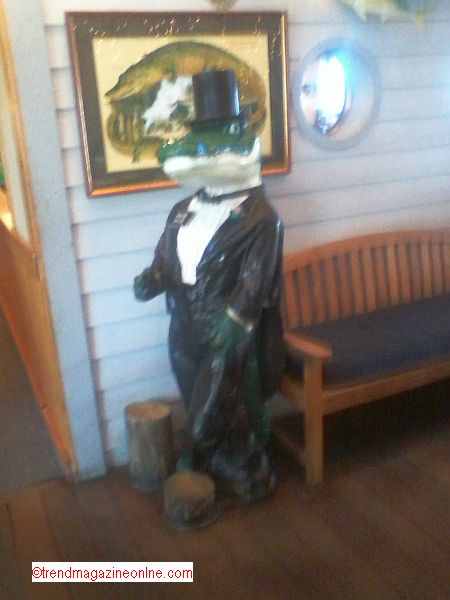 I ordered the broiled flounder with collard greens and cheesy grits (a first for me with fish) as suggested by the take-out person after I turned down the invite for their stewed tomato and okra -- the latter being the main reason
(yuk)
. I also ordered a cup of water while waiting for my order to come up but had to remind the young lady who seemed to have forgot.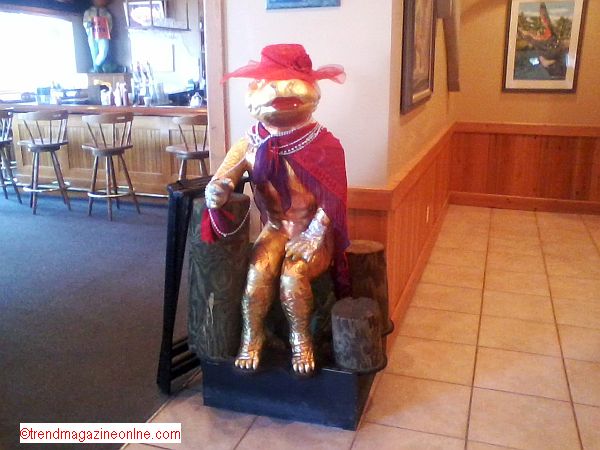 I then stepped outside to enjoy the extraordinarily scenic view of the St. John's River and could only imagine how nice it would be to dine on their patio on a cool night. The good thing is that I was not being viciously attacked by those infamous South Florida attack mosquitoes. Also really cool is that their patio connects to a long floating dock which can be used to park your boat while dining. Notice I said "your" boat. Smile! One can also appreciate the many signs warning me that alligators are also partial to this establishment. In fact, I thought that I saw one in the distance. Or was it a crocodile? I must thinking of the Everglades just south of Miami. Actually, the young lady that took my order said that the little ones occasionally come out of the water on the banks, but the mother's do not. We joked that mommy is smart enough to know that grown-up gator tail is part of their menu!