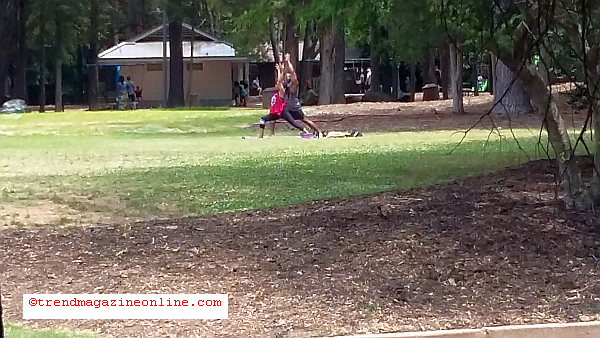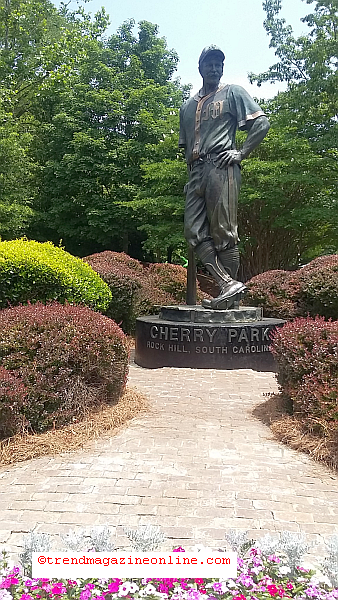 I actually made plans to visit this neat-looking park
circa 2008
while living nearby and got as far as the entrance before my truck broke down and had to be towed back home. Fast forward over a decade later and I decided to fulfill my quest to further investigate this place by driving
over 50 miles
one way from my current location.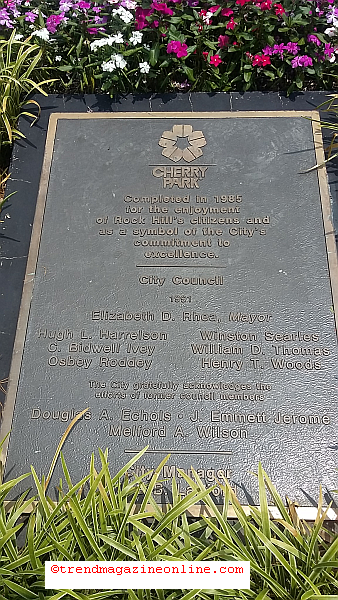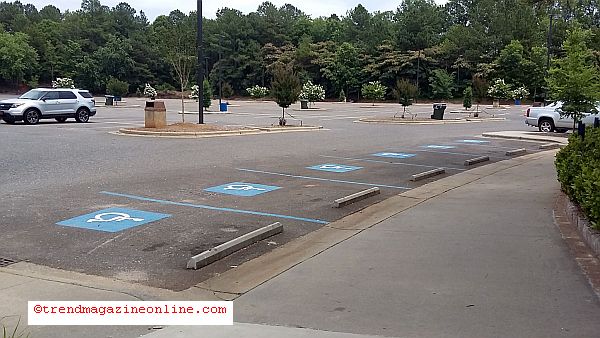 I arrived at approximately
12:40 P.M.
(EST) during the tail end of lunch. I liked the nice turning lane the city provided into the park from
Cherry Road
- one of the main east/west drags/roads through
Rock Hill
,
SC
, coming from the east off
Interstate 77
.
Cherry Park
is nestled in a wooded area surrounded by commercial and residential properties as well as a school. My first impression upon entering the park confirmed what I expected from the outside in that it was nice and clean.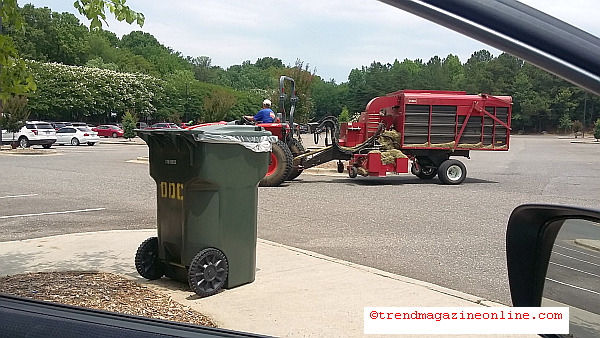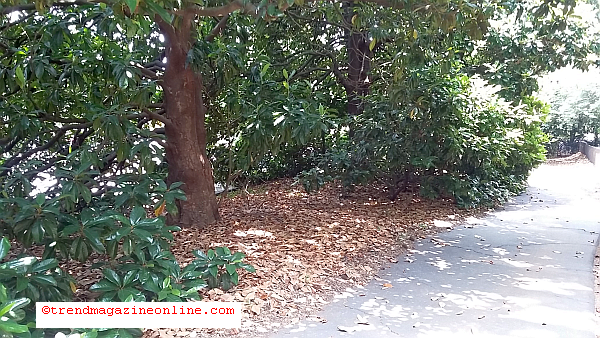 My first experience with people was a couple meditating (P) and doing what appeared to be some sort of
Yoga
exercises on the grassy area near the entrance to the park. I then heard the sounds of kids playing on the other side of a wooded area that leads to the parking lots via signs that were very easy to follow. Just before the parking area is a large bronze statue of a baseball player (P) in a roundabout who, I guess, is a symbol of sports and no particular person. I came to this conclusion because neither the inscription on the base of the statue and the ground plaque (P) mentions his name but rather the park's name, the
City of Rock Hill
,
SC
, the year dedicated (1985), and the politicians in office at that time.