By Jay Whipple
Trend Magazine Online™
World Famous Cornbread!
Re-published from a previous edition...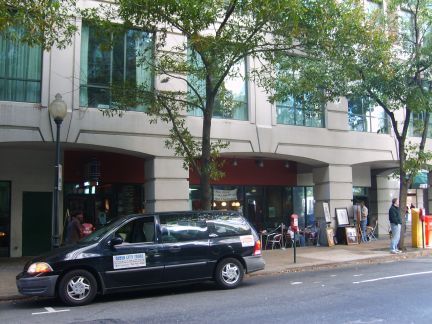 I have been dining at this popular eatery since before day one. I used to bring my tour groups to the former
GA on Tryon
which is the predecessor of the now famous
Mert's Heart and Soul Restaurant
in
Uptown Charlotte
. The owners,
James and Renee Bazzelle
, met while he was making a food delivery in
Carrollton, Georgia
, and she was working there in
1979
. The rest is romantic and entrepreneurial history as the two wed and moved to
Charlotte
in the
1991
. I remember when they were both struggling at their old location in the mid
1990's
and I did as much as I could to bring in tour groups from our
QCT Charlotte Black/African-American Heritage Toursm
to dine to help keep them afloat as they plotted their course to success. Another staple of their early years was a customer by the name of
Mertle Lockhart
who passed away before their grand opening of their new facility - now named in her honor - in
1998
.
I used to moonlight at the
Small Business Resource Center
which was at the time located just above their new facility in the
International Trade Center
. My job was to facilitate the start and/or expansion of business concerns by providing the necessary resources to develop a winning business and marketing plan. I remember
James
coming in several times for assistance with artwork and other material for
Mert's Heart and Soul's
grand opening. I was supposed to charge him for the supplies but I did not because I knew he needed every penny to make his business a success. The rest is history.