By Jay Whipple
Trend Magazine Online™
Close to the Real Deal!
Re-published from a previous edition!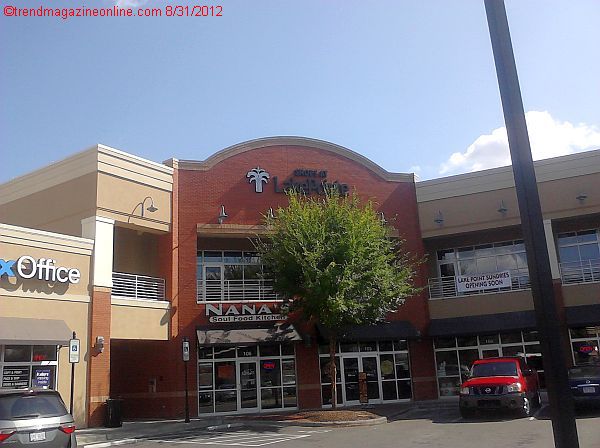 I stumbled upon this new eatery after dropping a few of our
QCT Charlotte Daily City Toursm
guests off at one of the nearby hotels off
Tyvola Road
in the airport area of southwest
Charlotte
. It is located in a relatively new shopping plaza which is in a very remote area of the
Queen City
, however, it sees a lot of commercial traffic from the airport and area businesses like the
Belk Department Store
headquarters ---just across the street -- and many more nearby corporations. In fact, rode through that area years ago and could not believe the many businesses that were tucked away in the woods and out of sight from the through traffic off
Tyvola
and
Yorkmont Roads
.
Now, back to the matter at hand; my first impression of Nana?s was that it was indeed very new, in fact just 2 ? months old when I visited in May of 2011. I have recently gone back ? August 2012 ? and the interior still looks very new. The sanitation code, on my first visit, was 98.5, the dining area and patio were also clean, and the men?s room very clean. The staff was very friendly and cordial but I had to request a receipt for my meal. The service is cafeteria style and I ordered a small buffet, which comes with a fountain drink, and dessert was extra.