By Jay Whipple
Trend Magazine Online™
Another Memorable Outing!
Re-published from
November 2014
with
2022 Update
!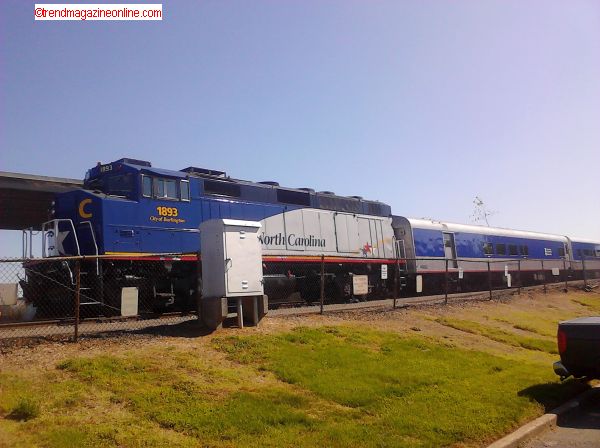 My fascination with trains dates back to when I was knee-high to a grasshopper growing up a block away from a very busy multi-track route near the old Dorsey High School in Liberty City/Miami, Florida. We would experience trains coming and going all hours of the day and throughout the night. So much that I eventually became immune to the whistle blowing and the sounds and rhythm of the steel wheels interacting with the steel tracks. It was even more fascinating to see those steel-tracked monsters up close and personal as I crossed those same tracks many times on my way to the other side alone and with neighbors and childhood friends. We would oftentimes play a very dangerous game of chicken to see who would be the first to jump out of the way of a fast moving train. Occasionally we would actually board a slow moving train by running alongside it, grabbing hold of anything stable, and then jumping up to one of the foot stops near the bottom. One time this dangerous game turned deadly as my cousin lost his footing and was nearly cut in half by the train's wheels as he struggled to regain his footing before safely letting go. Needless to say that was our last time engaging in that type fun.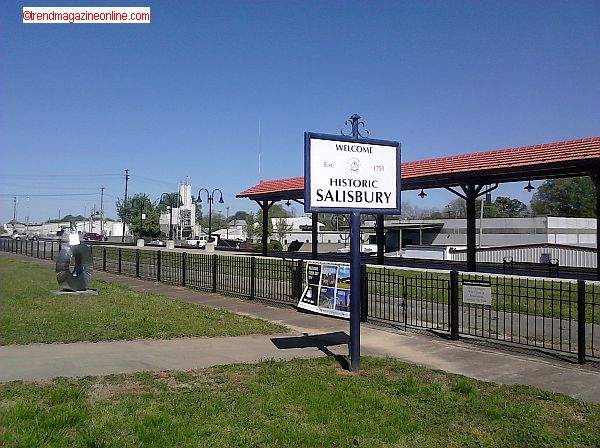 I would often find myself wondering where each train was coming from and more importantly where they were going. In fact, I was tempted to jump one of those steel wonders with my back pack and just get off somewhere far away from where I was living. Believe it or not, these massive modes of transportation and shipping would occasionally get stopped dead in their tracks as the result of neighborhood gangs placing certain items directly in their path. They would then help themselves to whatever cargo that particular train was hauling just like a heist straight from TV. I of course did not participate in this type thievery. Fast forward to the
1980's
and I got a chance to ride a train (Amtrak) for the first time legitimately. I traveled from
Charlotte
to
San Antonio
,
Texas
, to visit relatives. The first leg of my trip was quite exciting as we chugged our way from one town to the next and the scenery was quite memorable.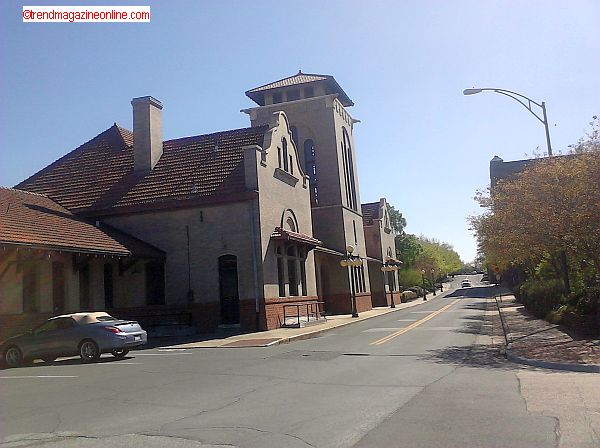 My trip took a turn for the worse as we entered the
State
of
Louisiana
and began crossing one swampy area after the next. Our top speed was about
25 miles per hour
and the scenery grew darker and gloomier. We then crossed over the daunting
Lake Pontchartrain
which extends a whopping
40 miles long
. Our car swayed back and forth the entire trek and all that I could see was water on the left and right. That is when I began to pray that the end of this seemingly endless lake was near as we slowly strolled across this watery wonder. We safely made it across to the other side and the return trip was equally as scary, grueling, and irritating trying to eat while the diner car shifted from side to side. I then made a promise to myself to never travel across any swampy area via train/
Amtrak
.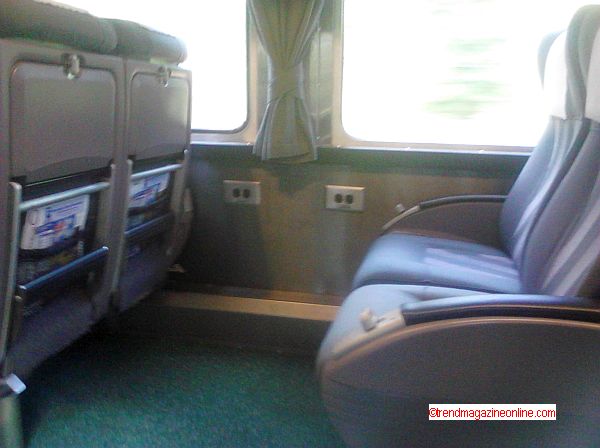 Fast forward nearly three decades later and it was now time for me to try it again; this time over less daunting terrain. I decide to make a round trip from
Salisbury
,
North Carolina
, to
Charlotte
,
North Carolina
, for a business trip. I was quite surprised that the cost of a round trip ticket was about
$30
lower than taking the
Greyhound Bus
which takes about the same amount of time one way. I booked one seat on train
#73 Piedmont
outbound and was allowed to bring along my bike at no extra charge. I was in a
56-seat car
which is the same capacity as a tour bus. I arrived at approximately
8:20 A.M.
for the
9:08 A.M.
departure. The staff person was very friendly, cordial, helpful, and even knowledgeable on
Military
bases name origins. He said that all of them are named in honor of
Civil War Generals
. The waiting area was very clean as well as the men's room. There was a plethora of informational brochures on every service they had to offer at various locations throughout the lobby area and via a kiosk. The station's train schedules were conspicuously located throughout the station as well.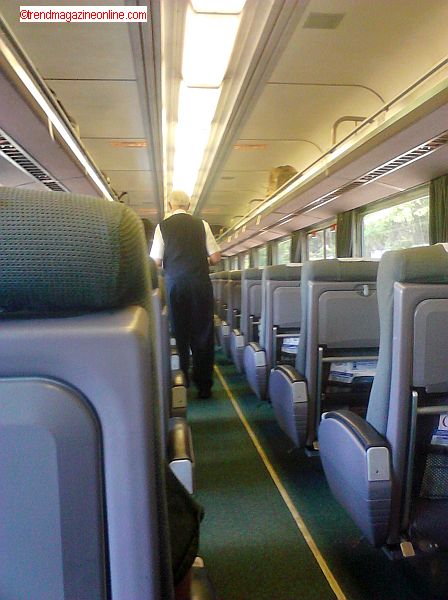 When it came time to depart I was escorted out to the train boarding area with my bike and was given instructions as to where to wait to load my bike. My train arrived around
9:15 A.M
., I was given assistance by one of the porters loading my bike and we were off and running at approximately
9:20 A.M.
He then advised me that the second car was a bit cooler which was great. I, however, decided on the third car which was less crowded. The interior of train
#73
was very clean and there was quite a bit of space between seats to allow for reclining. There were electrical outlets at each seat row and more brochures in the back of each seat -- providing information on their train routes – which also came with folding trays for eating or working. Also included were games and puzzles to pass the time away. There were two
Train Hosts
– an older male and female – that also boarded in
Salisbury
that moved from row to row greeting and conversing with passengers. We made a quick stop/pick-up in nearby
Kannapolis
at approximately
9:40 A.M.
and arrived in
Charlotte
at approximately
10:07 A.M.
–
47 minutes
total travel time. All in all it was quite a pleasant experience and smooth ride on the outbound leg of my trip.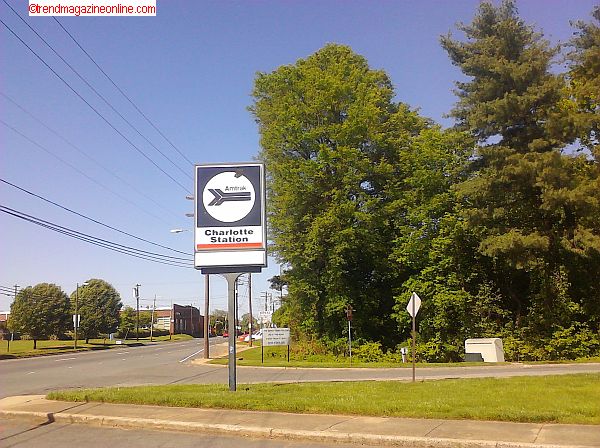 My return trip train was the
#76 Piedmont
due to depart
Charlotte
at
5:15 P.M
. This station's lobby was also clean as well as the men's room. Their staff was helpful but more business-like than the
Salisbury
crew. I was allowed to board first because of my bicycle which gave me the first choice of coach seats. The car was clean except some liquid residue from a soda pop above my seat. Apparently someone shook their can before opening. There was not as much leg room in this car as the
#75 Piedmont
outbound. We departed on time, however, shortly thereafter experience a
20-minute
delay just north of the station because a cargo train was held up. I did not realize before that these passenger trains run on the same tracks as opposed to parts of
Europe
and
Asia
where they reach top speeds of
224
(360 km/h) and
267 miles per hour (430 km/h)
. Not much sightseeing going on there! Smile! The temperature inside our car was nice and cool, and the ride smooth as well. We arrived in
Salisbury
at approximately
6:15 P.M.
– one hour later; due to the delay.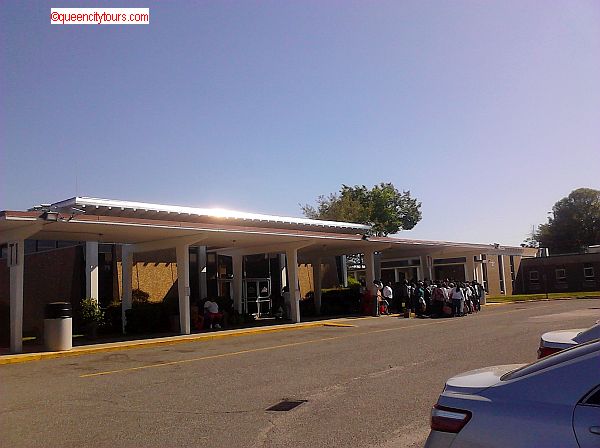 This was a much more pleasant experience than my trek through
Bayou
country nearly three decades ago on
Amtrak
; and the cost ($21.00 round trip), as mentioned earlier, is noticeably cheaper than going
Greyhound
– at least for my trip. In addition, I like that they offer free (gratis) bottled water and coffee in their snack cars, and the convenience of being able to print my ticket from their lobby kiosk or have it emailed to me so it can be scanned via my smart phone; being able to access their
800 number
for train delays via
Julie
; and the option of email or text alerts for delays. I have since taken the train on quite a few similar business trips and have learned that some of these metallic marvels are susceptible to being upwards of three hours or more behind schedule due to boarding delays, conflicts with cargo trains, and occasionally accidents with pedestrians. As such, I have learned to book the earlier train if I am on a tight time schedule. Other than that, I am sold on
Amtrak
as a reasonably priced alternative to
Greyhound
or driving yourself.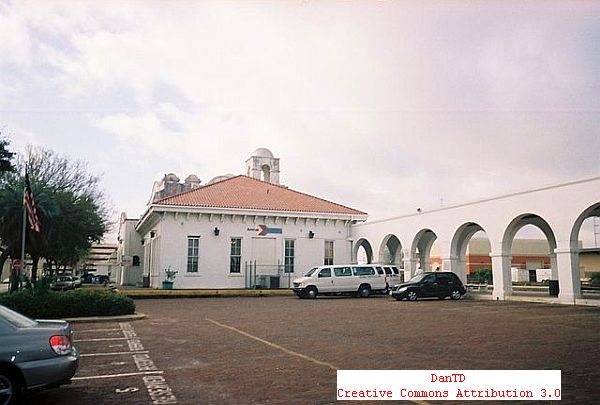 UPDATE!
Fast forward to
2022
and I found the need once again for an alternative to driving my car because this trip required me to rent a
U-Haul
truck in the
North Miami Beach
area of
Florida
to relocate my business storage to the
Orlando
area. I decided that the most efficient way to accomplish this was to leave my vehicle in
Orlando
to prevent me from back tracking after relocating my storage thus saving time and money. I decided to once again use
Amtrak
instead of
Greyhound
although this go around it was
$16 cheaper
and I would arrive 1 hour earlier on their direct line. Why; because I had the extra cash and I wanted the experience of catching the train from
Orlando
to
Hollywood
(near my hotel) to see the stations and the scenery along the rail route. Plus, I consider the train a much more sexier option than the bus. It just sounds more appealing.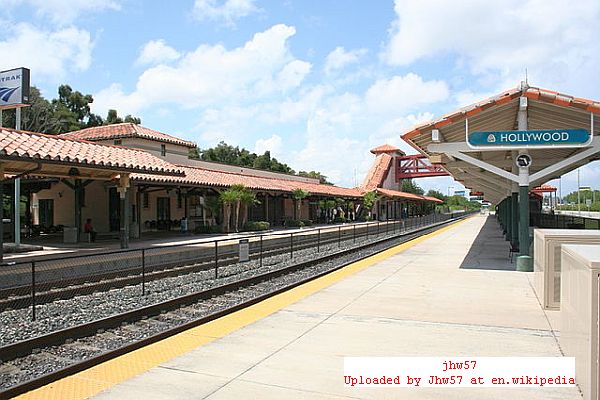 I booked passage on the
Silver Meteor Train #97
ten days before my departure and their online system stated that there were only a few seats left. I arrived at their
Orlando
station at about
11:45 AM
; over
1 1 /2 hours
before my departure time of
1:19 PM
. That gave me enough time to go inside and clear my parking with one of the agents who was very helpful in accommodating me in completing the necessary paperwork. The station was rather small but bustling with the activity of passengers arriving for their journeys. I also had enough time to eat lunch inside my vehicle and chill a bit in solitude before joining the other travelers in the outdoor waiting area. There was a guy selling hot dogs and playing gospel music which added to the ambience of my
Sunday
travels that also included rain and much cooler temperatures. My train arrived about
30 minutes
behind schedule at approximately
1:50 PM
which was of concern to me because the hotel where I was staying was privately-owned and they shut down in person check-in at
7 PM
. My train was due to arrive in
Hollywood
at
6:21 PM
. We were boarded and departed the station just after
2 PM
. The staff aboard the train were very professional and efficient especially when it came to communicating with the guests where they would be seated, and when each stop was near. They also had a great system of knowing where each passenger was to get off that included the use of cue cards affixed just above each seat. Because of that system I felt comfortable in taking a nap during my nearly
5 hour journey
. The interior of this train was relatively clean as well as the bathroom. The staff helped in the process by collecting trash between stops. The
AC-type charger outlet
at my seat worked fine which allowed me to save on the battery life of my personal device. We arrived in
Hollywood
about
6:35 PM
; only about
16 minutes
behind schedule which was great after getting started nearly
50 minutes
behind schedule.
I will be taking the
Amtrak
again when the need arises!
Want to book? Just visit
www.amtrak.com
. Tell them that
Trend Magazine Online™
sent you.