South Florida Services-Miami-Individuals: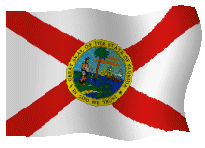 The first of our individual services are currently available in the Miami area to include our QCT Miami Daily City Tour™ and QCT Miami Daily Black Heritage Tour™ offerings. We have been successfully conducting these type tours in the Charlotte, NC, area since 1993 and to date they are our most popular tours with tourist, newcomers, and locals. These 90 minute to 3-hour tours currently include sites in Downtown, Overtown, Coconut Grove, Liberty City, Opa-Locka, Miami Beach, and South Beach.

We also include a walking/riding (via Metro-mover) version of these tours in Downtown Miami.
---
More intriguing information...
We will be adding the other services listed to your left in the near future. Check back soon for updates.
^^^Back to Top
<<< Back to Services South Florida