I was so energized after my recent exclusive interview with
Dr. Enid C. Pinkney
that I decided to pay a personal visit to the
Historic Hampton House
and see it up close and personal. It just so happened that as I was pulling into the parking area, so was one of the staff members who happened to also be my cousin. What luck, or some call it destiny. She was there to meet with a lady who organizes events as the facility was not currently open to the public. I got a chance to look around a bit while they toured the newly renovated facility. One of the first things that I noticed was a dedication plaque on the left lobby wall bearing a picture of my
Aunt
who is in charge of this place and also was the cog that kept the wheels of hope spinning during the
14-year
salvation process. I also noticed a photo of what this place looked like before renovations which may explain why I cannot for the life of me remember it although it sits about two miles south of where I lived as a teenager back in the
1970's
.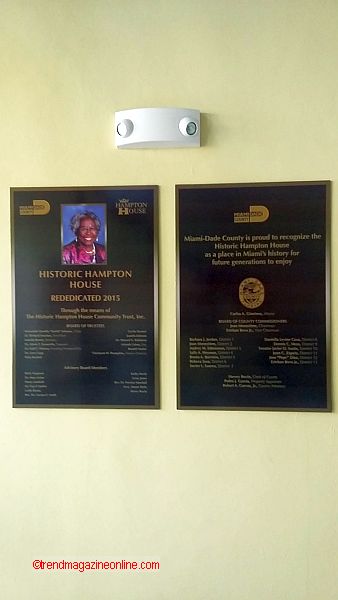 The lobby area bears the fresh new logo of this soon-to-be mecca for events, tours, and office spaces; and you cannot help but flash back to the era of segregation in
Miami
and picture some of the now iconic persons of color who had no other choice of accommodations while visiting the
Magic City
.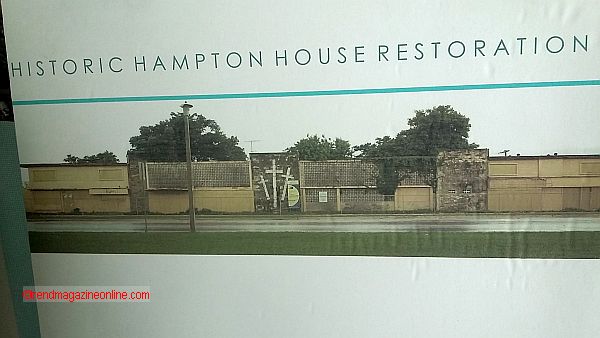 Unlike some segregated motels and hotels, they were at least allowed the dignity of entering from the front and not the rear doors or kitchen areas. My how silly some people were back during that era of stupidity known today as
Jim Crow
(1877 - 1954) -- which was derived from a minstrel show. Right about this time my cousin invited me to tag along on their tour of this fresh new facility which includes now historic blown-up photos that read like a who's who of
Black
history.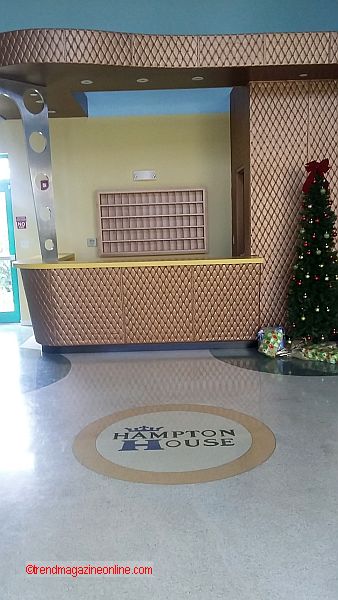 My favorite icon is of course the man referred to as The Greatest heavyweight boxing champ and
Civil Rights
hero.
Mr. Muhammed Ali
(formerly Cassius Marcellus Clay, Jr.) opened the door for future fighters of color like
George Foreman
,
Sugar Ray Leonard
,
The Spinks Brothers
,
Evander Holyfield
, and
Floyd Mayweather
-- to name a few -- to earn lucrative multi-million-dollar purses and receive endorsement deals.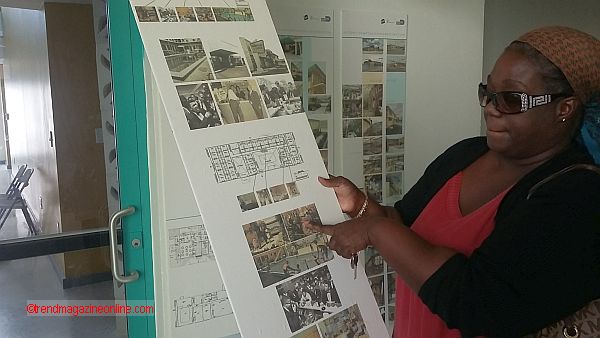 I love telling people about how he actually visited my elementary school (Lillie C. Evans) back in the
1960's
right about the time that he was stripped of his title belt for refusing to enlist in the
U.S. Army
in
1967
. He wore long blue jeans, a white t-shirt and believe it or not; combat service boots.
Mr. Ali
was very entertaining and great with us kids. I can remember him picking up some of my girl class mates and joking around with them in that special way that only he could.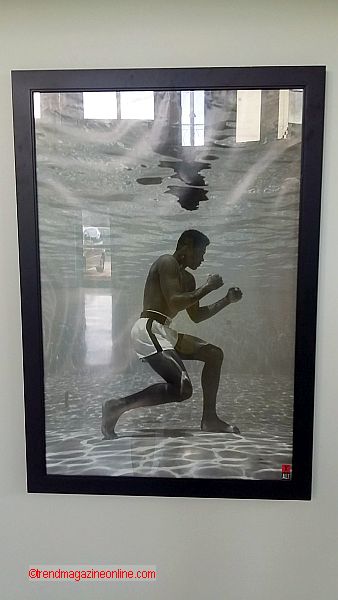 Fast forward to my high school days and while riding the bus to
Miami Beach Senior High School
, we would see him jogging with his now iconic trainer
Angelo Dundee
(passed away in 2012) following behind in a vehicle. His gym was located on
5th Street
and
Washington Avenue
which is now part of the world-renowned playground known today as
South Beach
. It was founded and owned by
Chris Dundee
, big brother of
Angelo
, who was a boxing promoter who moved his operations down here from
New York
in
1950
after the completion of the
Miami Beach Convention Center
where he promoted boxing and wrestling matches for
27 years
.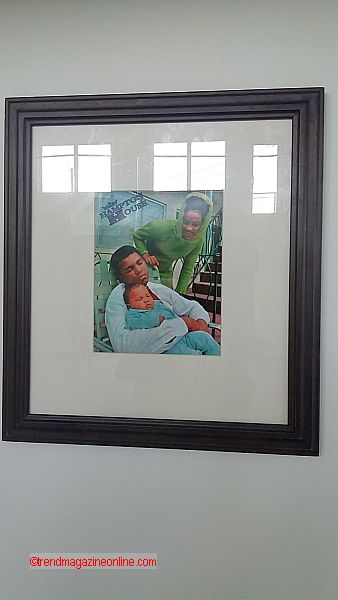 On
Tuesday February 25
,
1964
,
Cassius Clay
was introduced to the world at that center after defeating then
Heavyweight Champion
Sonny Liston
in the
6th round
. I actually worked some of
Dundee's
wrestling matches there in the late
1970's
as a ticket-taker and usher. The original structure was demolished in
1993
and in
September
of
2010
another one built in the same locale.
Angelo
was part of the team that re-opened it but his son (Jim) terminated their interest in
2013
shortly after another gym opened at nearby
1434 Alton Road
known today as the
World Famous 5th Street Gym
.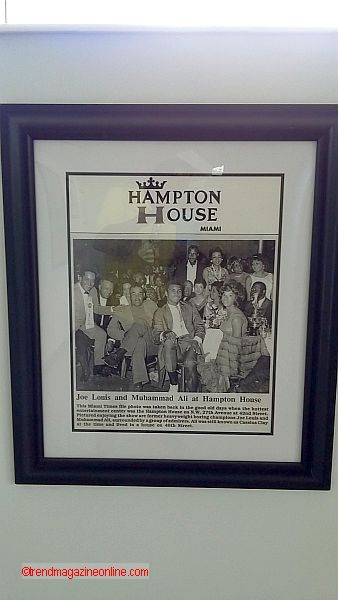 Ali
lived in
Miami
and rumors placed his home not too far from my late
Aunt Dot's
house somewhere near
NW 46th St.
and
10th Avenue
. There is a scene in his movie
"The Greatest"
(1977) that takes place in that house; but not the actual one. You younger folks might not believe this but there used to be a
Black-owned
burger joint here called
Champburger
which reportedly paid
Ali $900,000
, and a
1% royalty
on annual profits for the use of his name and image. I visited the one at
6155 NW 17th Avenue
in
Liberty City
, and there was also another one in
Coconut Grove
at
3268 Grand Avenue
. In
1968
, their stock sold for
$5 per share
. Ali's contract stipulated that all franchise menus sell
Muslim
friendly food without pork or shellfish.