It is that time of the year again when some of us reluctantly have to say goodbye to warm summer nights, trips to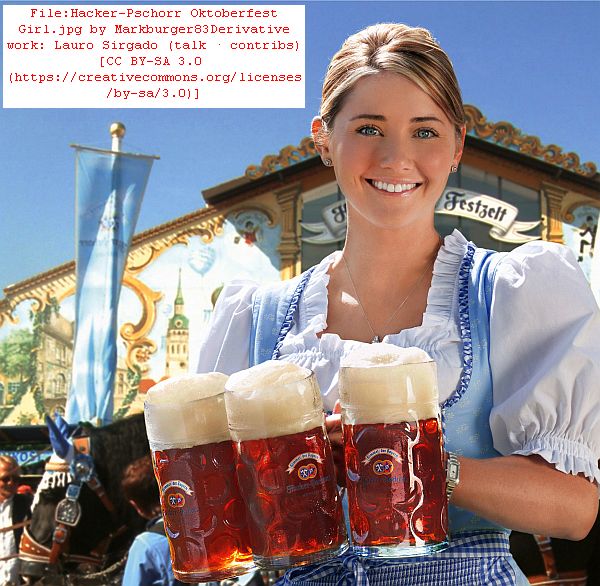 the beach, family reunions, cook outs, and road trips. It is, however, time to begin to buckle down for what may or not be a long and frosty winter filled with ski trips, snow men, icy roads, and cancellations. Some, however, choose to head overseas to the olde country for the fall's most enduring and most popular festival
- Oktoberfest
- to usher in
Jack Frost
with a
Bavarian
keg, bratwurst, and lots of umm papa.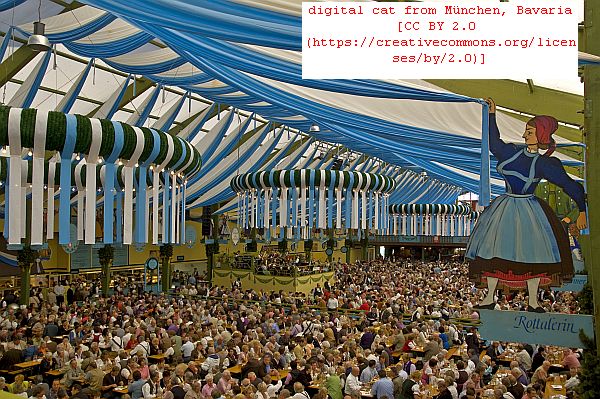 This annual
German
festival traditionally starts the third weekend in
September
and ends the first
Sunday
in
October
.
Oktoberfest
began with the royal wedding of
Crown Prince Ludwig
(Later King Ludwig) on
October 12, 1810
, to
Princess Therese
of
Saxony- Hildburghausen
. All citizens of
Munich
,
Germany
, were invited to attend the festivities surrounding the royal wedding on the fields in front of the city's gates. As a result, those fields were renamed
Theresienwiese
("Theres'a Fields") in honor of the
Crown Princess
. Today the locals have shortened/abbreviated the same to
"Wiesn".
The traditional horse races to end the festival came about in its early years as the royal
Bavarian
family and town were treated to them to close the event. The first
Agricultural Show
took place the next year, in
1811
, and was designed to boost the agricultural industry in
Bavaria
.