By Jay Whipple,
Trend Magazine Online™
Re-Published from a previous edition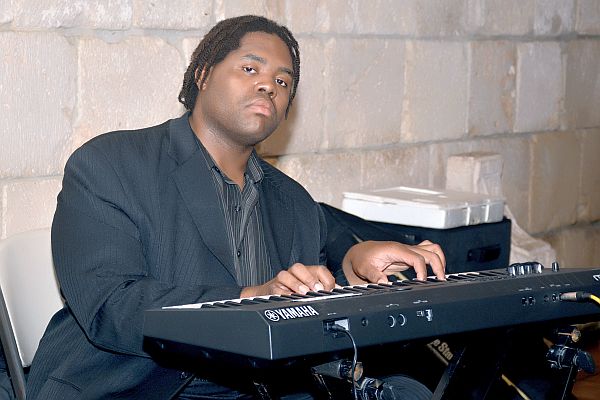 Credit: South Florida video and photography
This interview has been in the works for several months now since I met
Herman
at -- believe it or not-- a customer service class for promoting
Miami
as a tourist destination. He was there in connection with his employment at the
Spanish Monastery
in
North Miami
(to be covered in the future) and I was there in connection with my employment with
Queen City Tours and Travel
. It took me a minute to realize that he was the same guy featured on a post card that was given to me during a recent tour of the
Monastery
.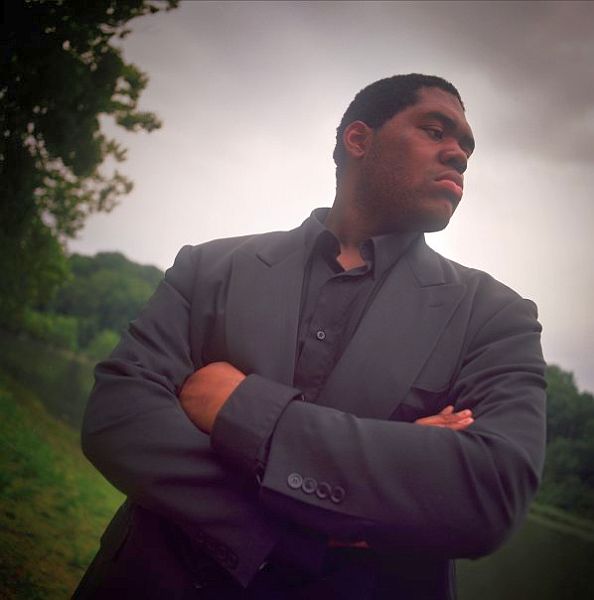 Credit: Ole Breteron
The post card was promoting his concerts for
Veteran's Day
in
November
,
Christmas
in
December
,
St. Patrick's Day
in
March
, the
Miami Youth Orchestra
in
April
, and
Juneteenth
in
June
. He had grown dreads and lost a few pounds (perhaps through Yoga) since the promotional photo which explains the delay in me recognizing him in person. I set the wheels in motion for the now completed project and here is what he had to say during our exclusive interview.
Jay -- Where were you born?
Herman -- I was born in Indianapolis, Indiana.

Jay -- When and why did you move to Miami?
Herman -- I actually moved to Miami to further work on my music. This was after finding out I'd won the job at the monastery, and I moved to Miami in 2013. The beautiful weather and natural surroundings, among other things, are what have inspired me to stay.

Jay -- When did you begin playing and composing music?
Herman -- I was four years old when I started taking piano lessons. But I didn't actually start writing music until maybe a decade later or so.

Jay -- What was your primary motivation for pursuing music on a higher educational level?
Herman -- I pursued music in higher education because I knew music was something I was quite interested in, and I figured that studying in college would be a nice way to further deepen my understanding.

Jay -- Who was your biggest influence in composing music, and why?
Herman -- You know that's a really interesting question to ponder. I'd heard so many diverse expressions of creativity and simply wanted to see what I could do myself. It really began as sort of an experiment and has now become a part of what I genuinely enjoy doing. Also, a large part of my composing music is due to the encouragement of my family and some of the teachers I had as well.

Jay -- What question(s) are you tired of answering over and over again?
Herman -- Ha ha; I can't think of any at the moment. Usually, whenever I have discussions about my music or music in general, people are really very engaged, which gives rise to a lot of diverse questions. One question I have gotten a lot though is "how did you get your start" or something similar, which I adore answering.

Jay -- Who is your favorite composer, musician; and why?
Herman -- Well, the answer to that does change from time to time for me, but these days I'm finding myself listening to a lot of Sade and Juan Luis Guerra.

Jay -- I see that you write and perform Bachata from the Dominican Republic; what influenced you to get involved with that genre of music/dance?
Herman -- I had only stumbled upon Bachata after moving to Miami. If I'd heard it before, I simply might have overlooked it. A friend of mine had invited me to some cha cha cha classes that he teaches, and some Bachata had started playing. I found the instrumentation and the rhythms to be so fascinating that I really decided to get more familiar with it, and it just went on from there.

Jay -- How much input do you have in the selection of songs for your performances?
Herman -- I have a lot of freedom insofar as what I choose to perform. Having a background as a music history professor has really taught me to select music for audiences that will not only be eye opening but also informative and inspirational.

Jay -- Do you have any hobbies outside of composing and playing the piano?
Herman -- Yes. The most recent hobby I've added is yoga, which I frequently take at the monastery. The instructor there had invited me to take her class, and so I agreed. It has become a beautiful experience. Eventually, I'd like to explore capoeira [Brazilian martial art and dance] and surfing as well.