It had been at least a decade since I bumped into
Janine
at the
Harris Teeter
grocery store off
Central Avenue
in the area of the
Queen City
(Charlotte, NC) known today as
Plaza Midwood
located just east of
Uptown/Downtown/Center City
. She stood out in the crowd because of her impeccable and tasteful style of dress. We briefly spoke and exchanged pleasantries before continuing our way. I cannot say for certain, but I more than likely was either in between or finishing up a
QCT Charlotte Daily City Toursm
and darted in to pick up one of the store's signature rotisserie chickens which are da bomb!
Janine
was probably finishing up another shift on or behind the scenes of one of the local radio stations to which she has been employed for over three decades as a news an entertainment journalist as well as one of the top producer's in the country of the now defunct nationally syndicated
"The Tom Joyner Morning Show."
That store was torn down and they built a bigger one in the same spot akin to the shack in
The Jerk movie
starring comedian
Steve Martin
. Before that chance encounter, I would see
Janine
in passing every year in
February
, while conducting or directing the
QCT Charlotte Pilgrimage Toursm
, outside of the
Imaginon
children's complex along with these racks of prom dresses accompanied by young ladies scurrying about browsing through the selections. That event was part of the
Greensboro
,
NC
, native's
Girl Talk Foundation
that she founded in
2003
, and is mentioned in the book
Charlotte From A Tour Guide's Perspective
.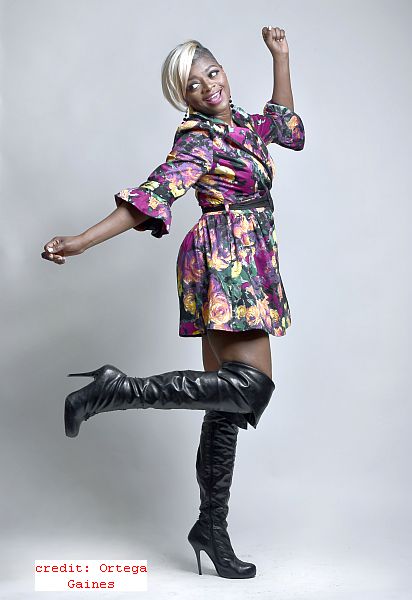 Fast forward to the end of
2020
, a most peculiar year due to
COVID-19
(Coronavirus), and our paths crossed again via the
LinkedIn social media platform
to which I had not used in years.
Janine
was soliciting donations for her
Girl Talk Foundation
in conjunction with a local annual non-profit fundraising campaign. My thoughts were immediately hey, I need to interview her since she is still at it with her foundation that provides much needed support and mentorship for young girls
11-16 years old
. It did not take long for
Janine
to respond positively which we will both attribute to divine intervention. She wanted me to contact her after the new year and I agreed considering the holiday season is the least productive, unless you are in retail, of the work year. The agreed delay also gave her time to close out her midday (10 AM - 3 PM) weekday radio show on
V101.9 FM
which is heard by
100,000 listeners
, and to update her podcast
Yasssss, hunni!
; and me time to focus on creating more awareness for our sister publication
CBP's Black Pages Worldwidetm
in time for
Black History Month 2021
. I also had time to reflect on a few of the early local radio pioneers who were instrumental in paving the way for successful personalities like
Janine
to survive and thrive on and off the airwaves.
The now legendary
Hattie
"Chatty Hattie [Hatty]"
Leeper
embarked on her radio career at the tender age of
14 years old
in
1951
when segregation was as overt as the nose on our faces. She prided herself in sounding white because that was a big plus back in those days among both races. That made her ice a tad bit colder! She is the first
Black/African-American
woman
DJ/Radio Announcer
in
Charlotte
and has
published a book
about her experiences.
Wayne Brown
(1957 - 2012) arrived in the
Queen City
in
1991
and took over the helm at
WPEG-FM
("Power 98"), which was then broadcasting from nearby
Concord
,
NC
, and was instrumental in the takeover of
WBAV-FM
("V 101.9"). Both
Urban stations
were owned by
CBS Radio
and today are owned by
Beasley Media Group
,
Inc.
of
Naples Florida
and are among the area's strongest. I recall meeting with
Mr. Brown
at the old
Concord
location and again at their
South Kings Drive
office to discuss the station's support of an event that I founded called
The Minority Economic Summit
which at its peak attracted
Black
radio mogul
Mr. Percy Ellis Sutton
(1920 - 2009), who also owned the
Apollo Theater
in
New York
and was one of the famed
Tuskegee Airmen
who served during
World War II
, as our guest speaker.
Here is what
Janine Davis - "JD The Diva"
had to say about her career as a radio personality and founder of the
Girl Talk Foundation
.
Jay
-- Who or what was your inspiration for going into the radio business?
Janine -- Honestly, I wanna say it was unintentional yet intentional. It worked out as divine intervention, but I wanted to be an actress. In high school I did a lot of theater, a lot of competitions statewide and regionally; I won all these contests for my acting ability, so I really wanted to get into acting. So, when I was getting ready to go to college, I had known some friends who went into acting in professional theatre and they were sleeping in their cars which was a requirement that clearly, I was not willing to participate in. So, I went to my high school counselor - shout out to all the high school counselors out there - she kind of set me on that path to getting into radio. So, she said to me what do you like doing and I told her theater; I like acting, I like being in front of people and all that.

So, she said well you may want to consider mass communications that way you get the best of both worlds. I was like nah; you know a lot of people did not know a lot about mass communications at that time. But she broke it down and explained that it was radio, TV, production, promotions, marketing, its law; it's all that stuff. So anyway, I went to college and majored in mass communications with a concentration in broadcast journalism at A&T (North Carolina, Greensboro) - Aggie Pride! They had a phenomenal mass communications program because they actually had a radio station that was very well respected; even though it was a college radio station, it was still respected in the commercial radio space.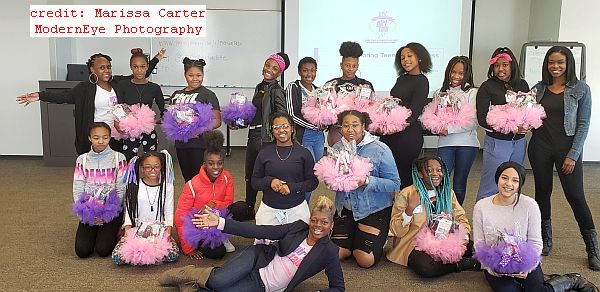 Jay -- Was it FM (Frequency Modulation) or AM (Amplitude Modulation)?
Janine -- It was FM, 90.1 (still operating); it had a pretty decent signal too. At that time I didn't know about signals and stuff like that. So I got my start by working at the radio station and what I loved about it was that it was really hands-on and I got to do what it is I thought I wanted to do because even then I wasn't sure I wanted to do radio. My mind was not set as with most mass-comm majors we wanted to be on TV; I wanted to be on TV. So, we had a TV production department that was beginning but it wasn't really where it needed to be, but the radio thing was done. So I went to the radio station and actually just said hey to the program director I really want to be on radio, blah, blah, blah. And she told me to read this, and I read something; some copy, and she said that "you'll never make it in radio, you sound like Minnie Mouse." [Jay and Janine cracking up!]. I was offended and could have taken it to heart and gotten discouraged, but I said [to myself] no; I am going to show her, I can do this. I actually went back to my dorm room and practiced reading out loud.

I listened to Barbara Walters, I listened to Oprah; then I would read out loud on the public access channel and they would show the menu for the day. I would read out loud the menu, and I would record myself and go back and listen. Anyway, I did that for a couple of months and went back to the radio station and to make a long story short; she said okay you have improved. So, she gave me a show; it was called Consumer Corner. I will never forget; all I did on that show was read public service announcements [LOL]. I know it was called Consumer Corner, but it was my show honey! [LOL]. I was on the radio and people would listen to me and they knew me. And everything that I wanted from the acting thing I got it.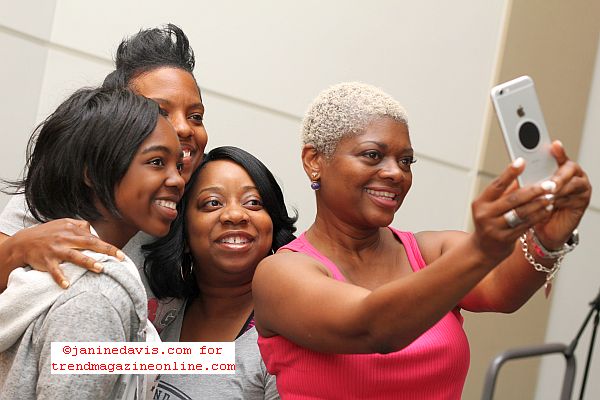 Jay
-- So as far as the Girl Talk Foundation, what was your inspiration in getting that started?
Janine -- My niece; I don't know how old she was at the time [2003] but we had a conversation about life and what she wanted to be and, blah, blah, blah; and she said her one dream was to be a dancer in a rap video. There is nothing wrong with that but my concern was that that's all she knew; she made the decision based on not knowing anything else. So I thought [to myself] I need her to be exposed to other opportunities like why can't you be the owner of the studio that creates the video? Because she didn't know to think that way, I thought to myself wow how many other little girls think like she's thinking right like I can just be the video chick rather than the maker of the video. So, that kind of really inspired me and then things just kind of grew from that you know still being in radio at the time I was exposed to that opportunity to always be in front of young ladies; and just teenagers in general - and working at an urban hip hop station we would go out and speak to these kids in middle school and high school and just talk about the importance of education and answering their questions and things like that.

There was this one school that I was assigned to where my co-workers were not and it was all men on the show, except for me, and so I went by myself and it was about 20 young ladies that we were talking about again what you wanna be when you grow up blah, blah, blah. So after the session was done, ten of the girls stayed around and they started opening up to me about all of their problems; everything that was happening on the school bus, things that were happening at home, in the boys locker room the girls locker room; whatever it was they brought it up because it was kind of like a venting session.