By Jay Whipple
Trend Magazine Online™
Sheeesss Baaaccck!
Re-published from a previous edition!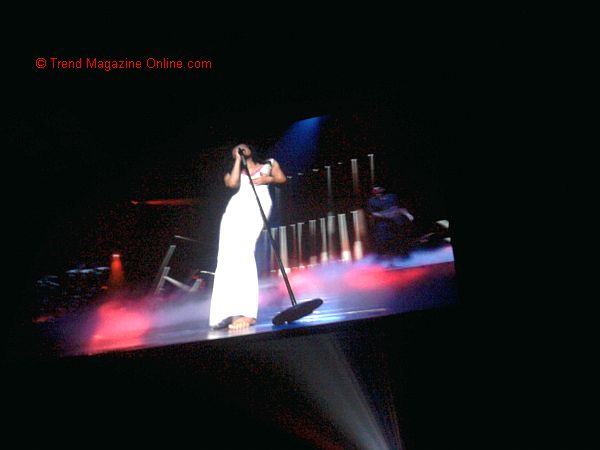 It has been over a decade since my all-time favorite female vocalist has graced the stage with her extremely talented band lead by lead guitarist and tenor sax player Stuart Matthewman, bassist Paul Spencer Denman, and keyboardist Andrew Hale. Helen Folasade Adu (Sade', pronounced Shar-day) was born in Ibadan, Nigeria, on January 16, 1959 - Dr. Martin Luther King Jr.'s birthday is January 15. She is the daughter of a Nigerian university teacher of economics Bisi Adu (Father), and English nurse - Anne Hayes (Mother). Her parents met while he was studying at the LSE (London School of Economics and Science) in England, and they moved to Nigeria (Africa) shortly after getting married. None of the locals in Africa were motivated to call Helen by her English name so an abbreviated version of Folasade (Sade') was adopted and the rest is history. At the tender age of four years old her parents separated and Sade' along with her older brother Banji were brought back to England by their mother where they initially lived with their grandparents just outside of Colchester, Essex. Ironically, her abbreviated name (Sade') was given to a very bad boy born in Paris, France on June 2, 1740, who today is affectionately known as The Marquis de Sade. Unlike him, she has brought much respect and dignity to the name.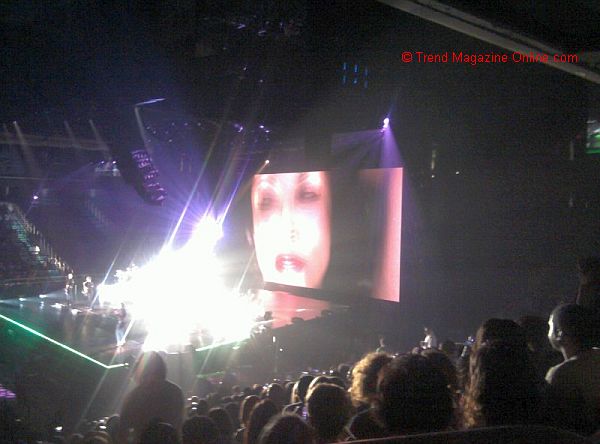 <<<Sade' Live Greensboro Coliseum
I became hopelessly hooked on
Sade'
and her band's music from the get go when they released their first album in
1984
called
Diamond Life
(Which I own) featuring the hits
Smooth Operator
and
Your love is King
. That next year,
1985
, the band followed up with
Promise
(Which I also own) which was the group's first number one album which features the enduring hit
The Sweetest Taboo
. In
1988
Stronger Than Pride
(Which I also own) was released and it was so good that I got stuck in the sand on
Boynton Beach, Fl
., listening to it while heading back to
Charlotte, NC
, from
Miami, Fl.,
my hometown. Their fourth album,
Love Deluxe
(Which I also own), dropped in
1992
and featured her nude on the cover (I'm Smiling), followed by their greatest hits collection in
1994
(The Best of Sade'). The group lay dormant (To my dismay) until late in
2000
when they made a much anticipated return to the spotlight with a performance at a
UK
(United Kingdom) awards show, and then followed up two months later with their fifth studio album
Lovers Rock
.
Their next album,
Lovers Live
, culminated from their tour and it dropped in
2002
.