By Jay Whipple
Trend Magazine Online™
Not In Someone's Backyard!
Part III of III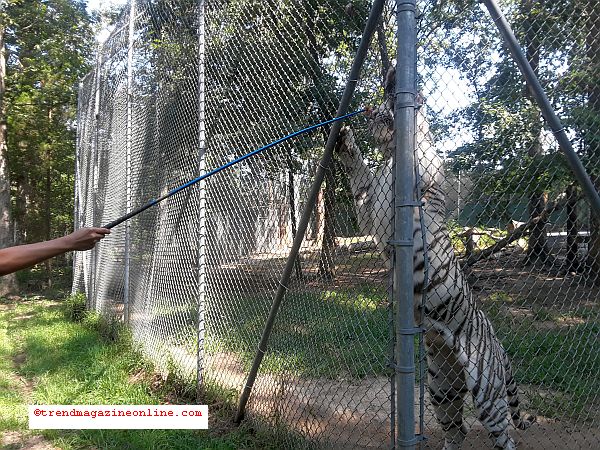 Welcome to
part III
of my review of the most impressive little zoo/park/reserve in
Rockwell
,
NC
, known as
Tiger World
. Picking up where I left off in
part II
, I was elated to cross paths with
Caretaker Bill
at the
Lil Wayne Liger
cage as he imparted information that I would have not otherwise been privy to during my visit. For example, he informed me that the best times to visit their park were before
10 AM
during the spring through fall, and winter months around
2 PM
because that is when the big cat feedings take place. In addition, he explained how one can adopt a pet by contacting the office, and that the
Arctic Wolves
are rare in that they do indeed bark like a dog, and that
Tiger World
is assisted in feeding these wonderful animals via food donations from area farms and grocery stores.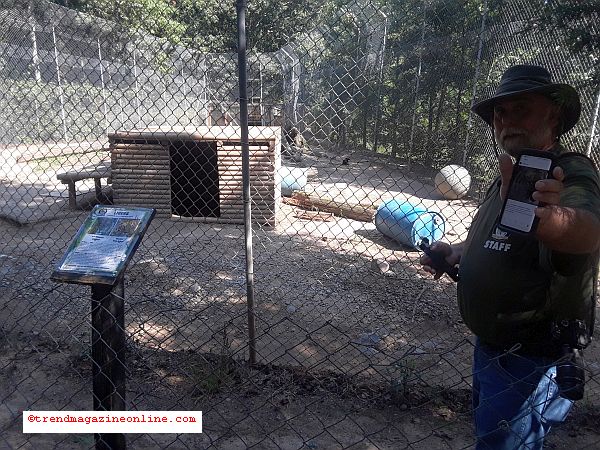 Caretaker Bill
also shared with me the story as to why their liger was given the name of
Lil Wayne
-- because one of his songs was playing during his birth; and that sadly their life expectancy was only ten years due to the fact that they keep growing until their heart bursts thus ending their lives. He stated that
Lil Wayne
was near that age and currently weighed around
900 pounds
.
Bill
was also nice enough to share his contact information (
FaceBook
,
Instagram
) so that anyone could be updated on the happenings at
Tiger World
including the status of
Lil Wayne
. There you will also find wonderful pics of
Lil Wayne
as well as other big cats under his care at the park.