By Jay Whipple
Trend Magazine Online™
Books, Books, and More Bookscont'd.!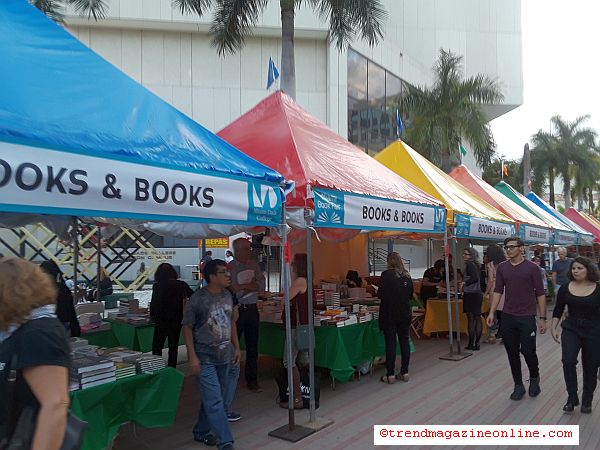 Picking up where I left off in part one, I was still blown away by the myriad of eclectic books', authors', and publishers' from all walks of life coming together to represent their works here in The Magic City. It is quite a challenge to even comprehend the sheer magnitude of bringing together author presentations in 21 venues, 500 plus authors (with a book for every age and interest), a children's alley, cooking demo, and live music at the 2019 Miami Book Fair but it was so accomplished by the organizers. And having this grand event at its founding location near the Miami Dade College Wolfson Campus in Downtown Miami brought the event full circle. As such, I allowed my good spidey senses to direct me to the places and people that I needed to meet and greet for the purpose of sharing our experience with you the reader.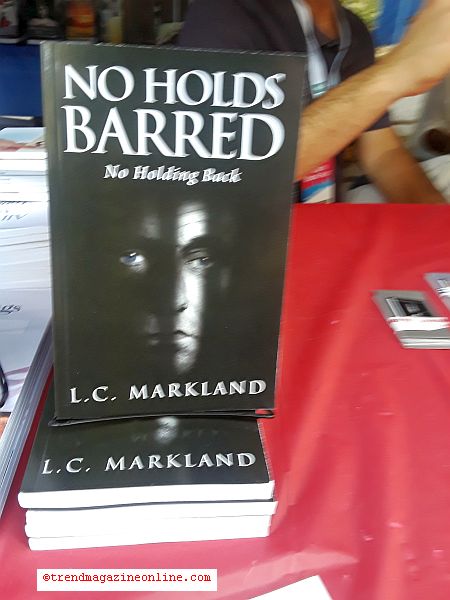 Next up I came across a book cover and title that grabbed my attention mainly because it featured a black and white cover with the face of a man that has a striking resemblance to actor, director, and producer
Mel Gibson
. It brought home the point to me that choosing the right book cover can make the difference in whether a reader breezes by your work or stops to take a peek which is what I did. It turns out that the author was yet another military veteran and as I stated in part one I do go out of my way to support my fellow comrades in arms and their endeavors whenever I can. This author stated that he was a
Navy veteran
and his name is
L.C. Markland
. He also stated that his book
No Holds Barred
"No Holding Back"
was a military-oriented read and I jokingly said that I was really looking forward to the screen adaptation only to find out later a
1989
movie was produced under the
same name
starring former
Pro wrestler
turned actor
Hulk Hogan
.