By Jay Whipple
Trend Magazine Online™
New Season in Full Swing!
Portions re-published from a previous edition...
See end of article for NEW Updates!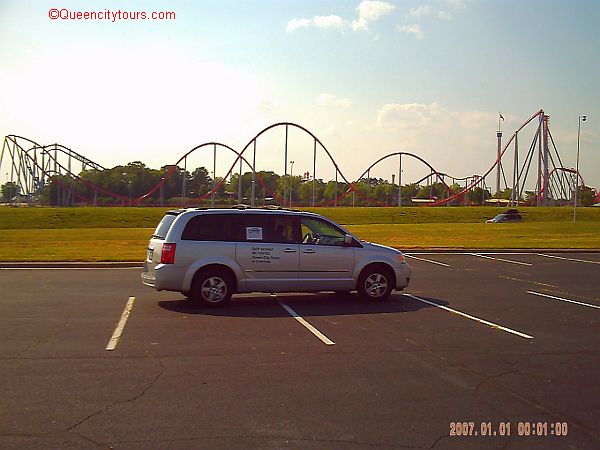 I have had a fascination with roller coasters since I was knee-high to a grasshopper. You name it, and I rode it while growing up and as a young adult at theme parks like
Walt Disney World
in
Orlando, FL
,
Busch Gardens
in
Williamsburg, VA
,
Kings Dominion
in
Richmond, VA
, and of course
Carowinds
in
Charlotte, NC
, and
Fort Mill, SC
; which is the only one that straddles two separate
States
. There is something special about the thrill of traveling at break-neck speed while being literally tossed from side-to-side and climbing a very steep incline while bracing for the pending drop that makes you feel as though your stomach has temporarily left your body. Add to that the accompanying shrills of other brave souls who too have a need for speed and danger. Over the years I have ridden many different type coasters including one that left you suspended from the shoulder down giving its riders a sense of literally flying through the air like
Peter Pan
. My favorite one to date is
Space Mountain
at
Walt Disney World
which I believe was the first indoor coaster in the
U.S.
when it opened in
1977
. I can remember waiting for hours to experience what amounted to
2 minutes
and
38 seconds
of thrilling speed, darkness, and the colorful lights of the other cars. I can also remember my high school sweet heart riding beside me and screaming her head off from start to finish. Now that was really cute.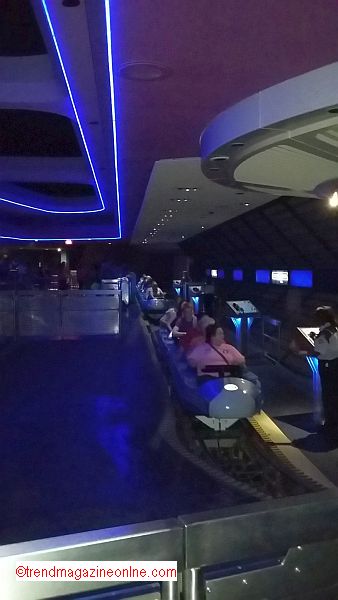 It had been quite some time since I had ridden one of these wonders of speed when I decided to check out the new
Intimidator
coaster at
Carowinds
when it opened in
2010
. I actually watched them build that thing from the ground floor up and most of the construction could be seen from
Interstate 77
; which runs parallel to the theme park. This new
232 foot tall
monster travels at a top speed of
75 miles per hour
and features a
211 foot
first drop. I watched that thing go up and down many times from the interstate before I decided to try it myself as I wanted to make sure that all the bugs and kinks were worked out of the system first. I was listening to the radio one day and lo and behold they (Carowinds) aired a promo that said that all veterans would be given a free pass on the
4th of July
. Perfect, I thought, now is the time for all good men to come to the aid of their coaster calling. As such, I walked up to the will call, showed my
military I.D
., and was elated that there was no
catch 22
as often times is the case. I chose an evening visit to escape the extremely high humidity that dominates the dog days of summer in
July
and/or
August
here.