By Jay Whipple
Trend Magazine Online™
Great Customer Service!
Re-published from a previous edition with Updates...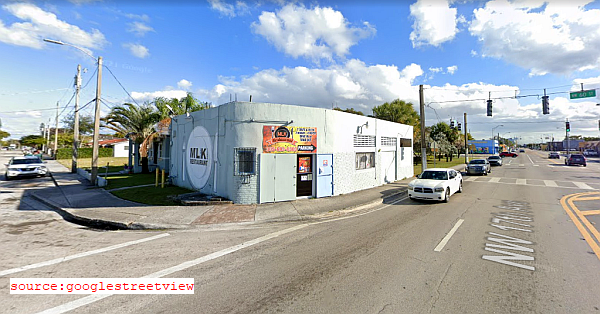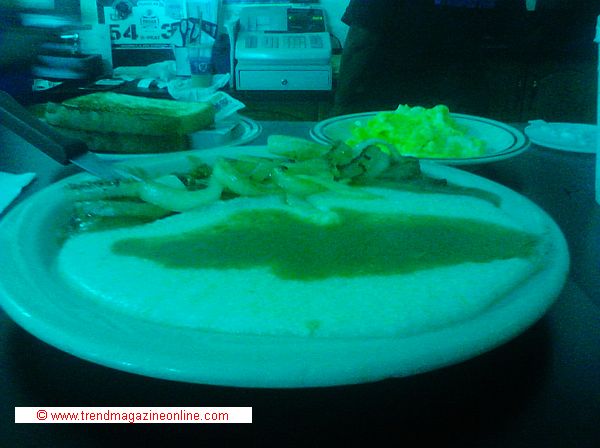 This eatery used to be located off
Dr. Martin Luther King
,
Jr. Boulevard
in
Northwest Miami Florida
(Liberty City). That now historic street was officially co-named in honor of the
Civil Rights Hero
-- along
Northwest 62nd Street --
on
Saturday November 27
,
1982
, during a ceremony that included a
″walk of remembrance″
led by
Martin Luther King III
. The walk ended at the park also named in honor of
Dr. King
at the corner of
NW 32nd Avenue
and
62nd Street
. A month before the dedication, in mid
October 1982
, a demand was made by the committee in charge of the widening and beautification of
NW 62nd Street
to add
King ′s
title
″Dr.″
to the street signs. One of those members was
Civic Activist Ms. M. Athalie Range
(1915 - 2006) of
Range Funeral Home
. Unlike some cities around our country (like
Charlotte, NC
) this street is long enough (NW 7
th
Ave. to NW 37
th
Ave.) to reflect on
Dr. King ′s
life and times, and wide enough to be considered a boulevard. There is also a
Metrorail
station located just one block north along
NW 27th Avenue
.
I stumbled upon the
MLK
(My Little Kitchen)
Restaurant
after being dropped off from a work assignment on
Miami Beach
. The sign mentioned something about home-cooked meals and that was enough to peak my interest in planning a visit. My first attempt was not successful because I showed up just after
1 PM
and they were closed. I thought it was pretty strange, however, decided to plan a second visit during their working hours. It was on a
Wednesday
and I had finished a temporary job interview nearby early and decided to walk up the street to their
MLK Boulevard
location. The house was nearly full and more patrons were pulling in as I entered and grabbed a seat at the counter. The staff was down home as expected and I could tell that most of their customers' were regulars as they were greeted by name.
The dining area was clean and the walls were plastered with posters and artifacts from the area which suggests that they are involved with their community. Their menu consisted mainly of seafood items which I did not order because it was not
Friday
. Fortunately they were still serving breakfast so I went with the liver and onions with scrambled eggs and grits meal. My order took about
20 minutes
to materialize which is not bad considering the huge crowd on hand. The grits were okay; however, I was not too crazy about the gravy that they put on them which was a first for me. My scrambled eggs were also good but the star of the show was the liver and onions which were very tender, tasty, and delicious. Very few cooks can properly prepare liver. My total came to
$6.99
which is quite reasonable for a full breakfast -- and there was no tax. Yea!
UPDATE!
Their new location is
5931 NW 17th Ave
,
Miami
,
FL 33142
. Find them in
CBP's Black Pages Worldwide™
!