By Jay Whipple
Trend Magazine Online™
Great Customer Service!
Re-published from a previous edition with Updates...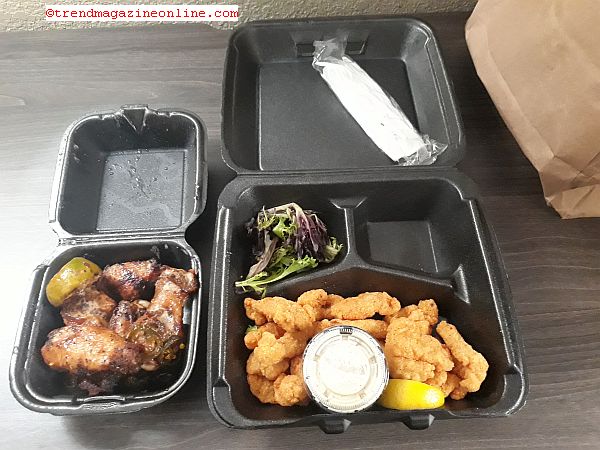 I spotted the signage for this eatery while surveying sites for the upcoming QCT Fla-Al-Ga-NC (Fagan) Black Heritage Tour which will be offered for FREE online as a DIY project or as a multi-day bus trip that will be available for a fee. This place is located right at the Pensacola Bay near the bridge which connects with the Gulf of Mexico. I decided to make an unplanned stop here because 1. It was nearing supper time, and 2. Restaurants located this close to the bay/ocean typically have a higher quality of seafood to offer on their menu. At least that has been my personal experience since growing up in the Miami area of South Florida.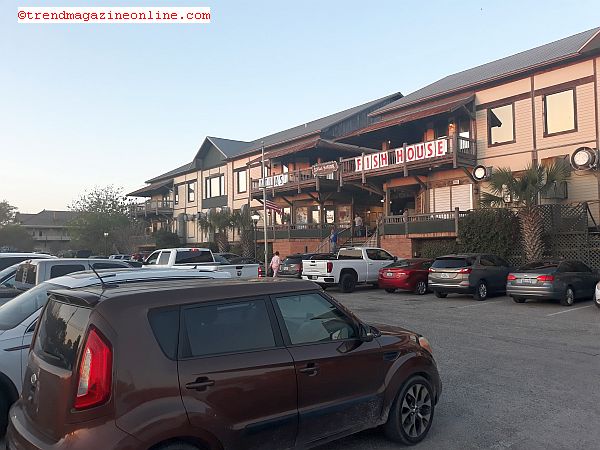 I arrived just after dark, at approximately
7:30 PM
(CST), after plugging in their address into my
GPS
. The parking lot was jam packed, as expected, especially since it was a
Saturday
night when most folks like to either eat out or order in from their favorite food delivery app like
Door Dash
. I was pleased to find plenty of parking spaces on the side and towards the rear of their business complex. This eatery reminded me of the old-style
Fish Camps
that were once very popular in
North
and
South Carolina
but today most have gone out of business simply because newcomers to those areas are more likely to dine at a popular chain seafood restaurant from their hometown.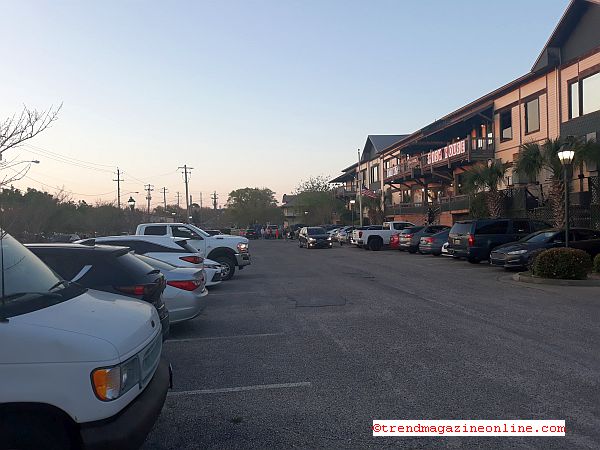 This place was bustling with activity with many people arriving and departing which added to my excitement and decision to make an unscheduled stop. The waiting area was located up these steps with a view of the bay in the background. It was standing room only so I did my usual trick under similar circumstances and asked about ordering from the bar. It worked and I was pointed in the right direction by one of the friendly
Maitre d's
. The restaurant featured hard wood decor and was really nice especially with the fish tank and colorful fish near the entrance. I was quite surprised and elated that there were a few seats available at the bar.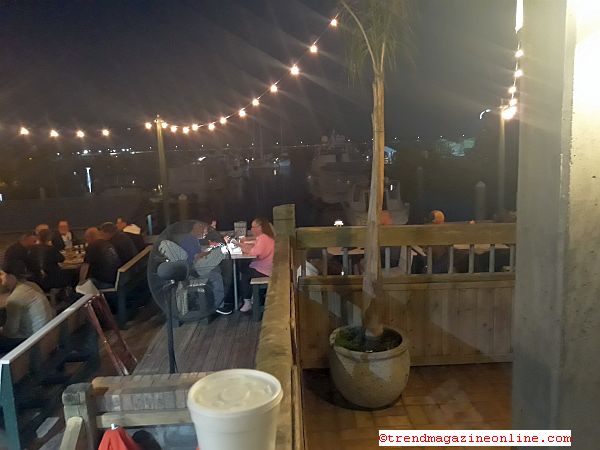 These two very nice ladies moved my stool over from being behind a column so that I could sit comfortably. In hind sight, perhaps they were interested in a conversation of sorts. I was; however, so focused on my mission that that gesture did not even register until now - nearly a year later while writing this passage. It took just a few minutes for me to be recognized by the bartender who was very cordial and had a great sense of humor. In fact, he commented on my
Alabama
wings joke about them offering an item from a different state.
Their menu entrees were pretty pricey (some over $41); my trick - order appetizers and beer on tap, so I ordered their
Grouper Bites
,
Alabama Wings
(ha ha), and
Guinness
on tap. My total came to
$28.93
with taxes which I still consider a bit on the pricey side considering what I ordered. I then made a trip to check out their restroom which was relatively clean; however, the trash needed attention. My bartender was nice enough to place silverware at my seat to save my space as this place was getting more and more busy. My takeout order was up in about
20 minutes
which was very quick considering the huge crowd.
I scurried to my hotel room located across the bay in
Mobile
,
Alabama
, with my
Alabama
wings (ha ha) and stopped only once for fuel. After check-in I could not wait to reheat my pricey meal in their microwave oven. The
Grouper
bites were delicious; golden brown on the outside, and soft and tasty on the inside; not greasy, and not dry. The romaine lettuce salad was a nice treat while reheating the bites and it came with a spicy sauce that wasn't actually overbearing, just a little tart. Their tartar sauce was homemade and surprisingly good with a slight hint of a spicy after taste. Their wings were not spectacular but good, I enjoyed the lime and the sweet tasting jalapeno's the most as they survived the reheating test.
All in all, I enjoyed the great service at the eatery as well as their pricey meal. I plan to stop through again the next time that I am in the
Pensacola
area hopefully with other travelers.
The Fish House
is located at
600 S. Barracks St
,
Pensacola
,
FL
32502
; their website address is
http://fishhousepensacola.com/
, and phone number is
+1-850-470-0003
. Tell them that
Trend Magazine Onlinesm
sent you!