QCT Charlotte Daily Black/African-American Heritage Tour™/Overview
Index
|
Pick-Ups
|
Times/Pricing
|
Photos
|
Reservations
Tour History
This is Charlotte's "First" Daily Black/African-American Heritage Tour™
Click here for Group/Private Tours
Legal Note:
Queen City Tours
®
and Travel is the sole "legal" proprietor of the
Charlotte Black/African-American Heritage Tour™
. Engaging in this named or a similarly named tour with another entity is illegal and as such you may be party to legal actions.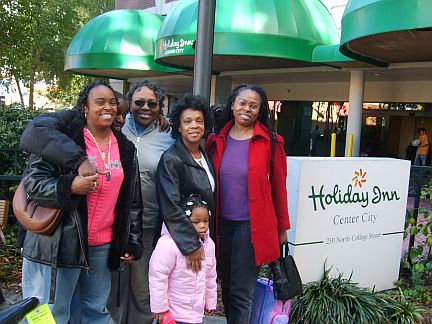 The Smallwood Family Reunion
TAKE THE TOUR!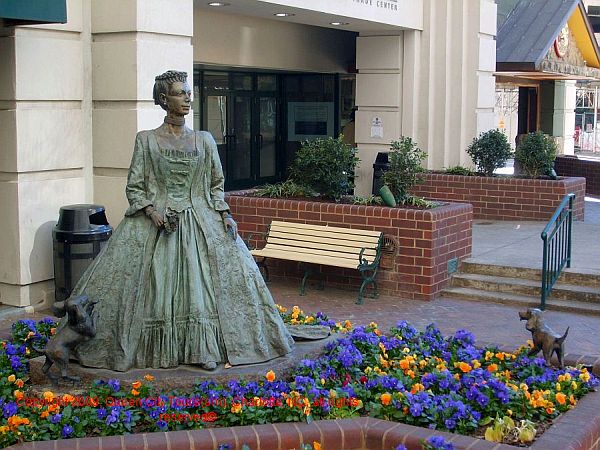 Queen Charlotte
What is Queen Charlotte's true heritage?
What is Charlotte's connection to Brooklyn, New York?
What U.S. coin did an African-American artist design?
What's the connection between Black babies and Bank of America (formerly Ericsson) Stadium?
Who is the first Black majority owner of a major U.S. sports franchise?
See and learn the rich Black history of Charlotte as well as current and future plans. This 2 1/2 hour guided motorized climate controlled tour includes over 100 sites in Uptown (including the four Wards and celebrity homes), and three old Black neighborhoods (Washington Heights, McCrorey Heights, and Biddleville) that include an HBCU, oldest Black congregation, Black bank, and over 250 years of Charlotte history! There is a 25 minute mid-tour stop for souvenirs, snacks, or restroom break.

These are small-group personalized tours that take you places motor coaches and trolleys cannot.

1 1/2 Hour Express Tour includes over 50 sites and no stops.
NEW -- Walking Tour now available, same times, same lengths, beginning and ending in Uptown/Downtown/Center City
^Back to Top