December 15, 2007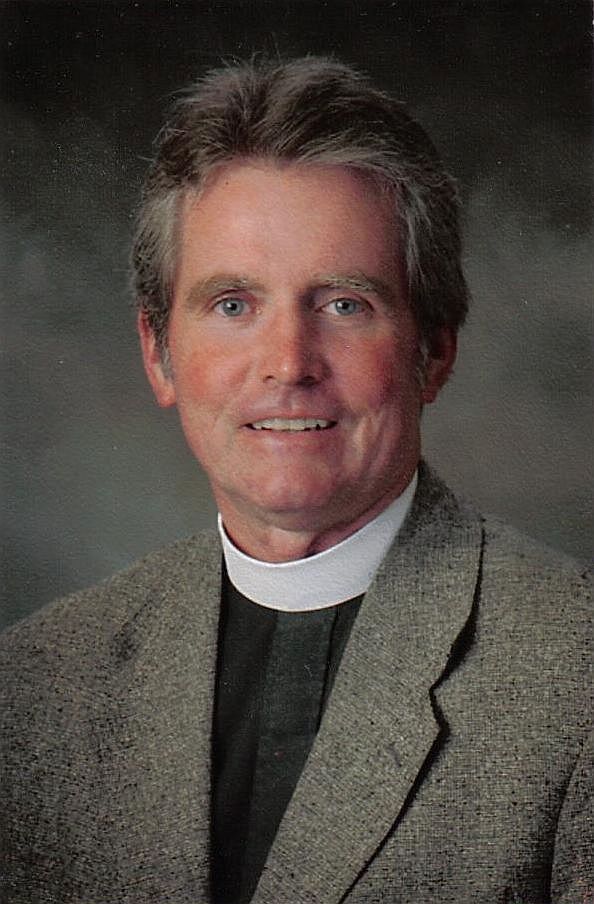 Dear Good People:
On Monday May 28, 2007, I lost the most unlikely friend that I will probably have in my lifetime. He was born in Mooresville, North Carolina, I was born in Miami, Florida. He graduated from Davidson College, a small private college in Davidson, NC, I graduated from the University of North Carolina here in Charlotte. He did not serve in the military, I retired from the United States Army and Army Reserves in 2001. He pastored a Presbyterian church, I grew up in a holiness church. He is of Scottish heritage, I am of African heritage.
I met Pastor Jeff Lowrance in 1998 after one of my tour groups inquired about Slavery here in Mecklenburg County. They were from Philadelphia, PA, and were part of an inter-faith African-American choir. They were visiting Charlotte to perform at Friendship Missionary Baptist Church off Beatties Ford Road near I-85. Most of the group had not spent any time in the South and they were fascinated with the idea of visiting a "real" former plantation. I chose the Latta Plantation -- off Beatties Ford - because it is located in an area of the County that is still rural and was home to some of the largest plantations in Mecklenburg County. The group's enthusiasm also lead me to expand my research to other nearby points of interest as it relates to the past institution of slavery in this area. My inquiries lead me to a man who is -- in my opinion -- the history guru of our county and region. Dr. Dan Morrill is a professor of history at my alma-mater the University of North Carolina at Charlotte. He disclosed to me that there was an old church near the Latta Plantation and somewhere near that church was a Slave cemetery. He did not disclose the name of the cemetery so I was not able to continue my research. He did, however, advise me to contact the church for additional information.

I did follow up and contacted the church and was quite surprised when I received a message from the Pastor of Hopewell Presbyterian Church -- one of the oldest congregations in Mecklenburg County. I explained to Jeff Lowrance that I was giving a bus tour for a choir from Pennsylvania and that they would like it very much if they could visit his church after touring the Latta Plantation, just across the street. He did not hesitate in welcoming me and my tour group into his sanctuary. I was surprised again after we pulled up to the church and Pastor Jeff Lowrance walked out from the sanctuary to greet our guests and then commenced to speak on the history of the church and cemetery. During his presentation, I enquired about the Slave cemetery that was near his church. He was quite surprised (and caught off guard) with my query and preceded with vague answers as to the exact location of the cemetery. He did make up for it by inviting my group into his sanctuary where they were allowed to entertain folks that were passing through the area. I later learned that Pastor Lowrance invited the choir back to his church for a concert that same year and helped with their travel expenses.
Later that summer, I was contacted by Dr. Foluke' -- a local activist -- who mentioned that there was going to be a group of folks (called Pilgrims) coming through Charlotte in August and that they were interested in visiting places that were part of the past institution of Slavery in Mecklenburg County. They wanted to pray for racial healing and atonement at area locations. I then contacted Pastor Lowrance once again and he was still a bit reluctant to get involved but agreed to allow the Pilgrims to visit his sanctuary and this time the nearby Slave cemetery. The tour went off without a hitch but it was not until I received the report from my tour guide -- Felicia Pine -- about the condition of the Slave cemetery. It was over-grown with weeds, debris, and other items that did not belong in the cemetery. I then knew why Pastor Lowrance was reluctant to allow visitors. In his defense, he nor his church were responsible for the upkeep of the cemetery.

Over the next nine years, we have visited Hopewell Presbyterian Church and the Slave cemetery many times with guests from all parts of the United States. During that time, Pastor Lowrance has always been hospitable, cordial, and there to tell the history of his church and his increased knowledge of the past institution of Slavery in Mecklenburg County. He has also been instrumental in the clean-up of the cemetery and in providing documentation of events, people, and places of interest to visitors of his church. Other than my grandmother -- who pastored my childhood church -- he is the most inspirational clergy that I have met thus far in my lifetime. During his life here, he displayed a genuine concern for mankind and especially those that did not have a voice or the ways and means to demand humanity and equal treatment.

I truly miss my unlikely friend but I know that he is now in a better place where all people will be treated with dignity and respect regardless of race, color, or creed.

God bless,
Juan D. "Jay" Whipple
Founder/Director
Queen City Tours®and Travel