By Jay Whipple
Trend Magazine Online™
Re-Published from a previous edition!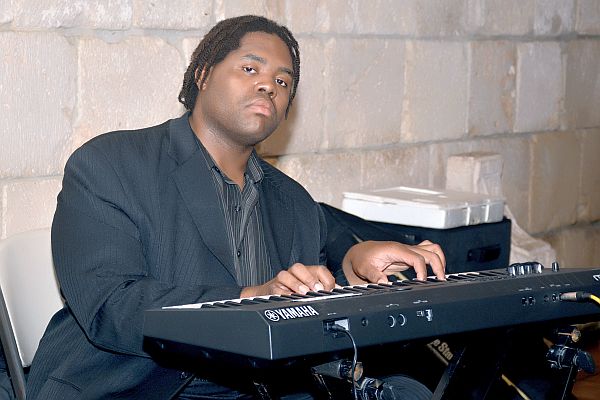 Credit: South Florida video and photography
This interview has been in the works for several months now since I met
Herman
at -- believe it or not-- a customer service class for promoting
Miami
as a tourist destination. He was there in connection with his employment at the
Spanish Monastery
in
North Miami
and I was there in connection with my employment with
Queen City Tourssm and Travel
. It took me a minute to realize that he was the same guy featured on a post card that was given to me during a recent tour of the
Monastery
.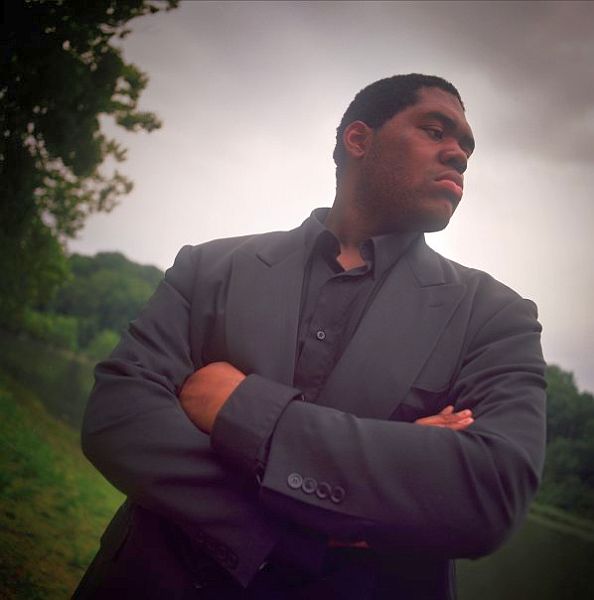 Credit: Ole Breteron
The post card was promoting his concerts for
Veteran's Day
in
November
,
Christmas
in
December
,
St. Patrick's Day
in
March
, the
Miami Youth Orchestra
in
April
, and
Juneteenth
in
June
. He had grown dreads and lost a few pounds (perhaps through Yoga) since the promotional photo which explains the delay in me recognizing him in person. I set the wheels in motion for the now completed project and here is what he had to say during our exclusive interview.
Jay
-- Where were you born?
Herman
-- I was born in Indianapolis, Indiana.
Jay
-- When and why did you move to Miami?
Herman
-- I actually moved to Miami to further work on my music. This was after finding out I'd won the job at the monastery, and I moved to Miami in 2013. The beautiful weather and natural surroundings, among other things, are what have inspired me to stay.
Jay
-- When did you begin playing and composing music?
Herman
-- I was four years old when I started taking piano lessons. But I didn't actually start writing music until maybe a decade later or so.
Jay
-- What was your primary motivation for pursuing music on a higher educational level?
Herman
-- I pursued music in higher education because I knew music was something I was quite interested in, and I figured that studying in college would be a nice way to further deepen my understanding.
Jay
-- Who was your biggest influence in composing music, and why?
Herman
-- You know that's a really interesting question to ponder. I'd heard so many diverse expressions of creativity and simply wanted to see what I could do myself. It really began as sort of an experiment and has now become a part of what I genuinely enjoy doing. Also, a large part of my composing music is due to the encouragement of my family and some of the teachers I had as well.
Jay
-- What question(s) are you tired of answering over and over again?
Herman
-- Ha ha; I can't think of any at the moment. Usually, whenever I have discussions about my music or music in general, people are really very engaged, which gives rise to a lot of diverse questions. One question I have gotten a lot though is "how did you get your start" or something similar, which I adore answering.
Jay
-- Who is your favorite composer, musician; and why?
Herman
-- Well, the answer to that does change from time to time for me, but these days I'm finding myself listening to a lot of Sade and Juan Luis Guerra.
Jay
-- I see that you write and perform Bachata from the Dominican Republic; what influenced you to get involved with that genre of music/dance?
Herman
-- I had only stumbled upon Bachata after moving to Miami. If I'd heard it before, I simply might have overlooked it. A friend of mine had invited me to some cha cha cha classes that he teaches, and some Bachata had started playing. I found the instrumentation and the rhythms to be so fascinating that I really decided to get more familiar with it, and it just went on from there.
Jay
-- How much input do you have in the selection of songs for your performances?
Herman
-- I have a lot of freedom insofar as what I choose to perform. Having a background as a music history professor has really taught me to select music for audiences that will not only be eye opening but also informative and inspirational.
Jay
-- Do you have any hobbies outside of composing and playing the piano?
Herman
-- Yes. The most recent hobby I've added is yoga, which I frequently take at the monastery. The instructor there had invited me to take her class, and so I agreed. It has become a beautiful experience. Eventually, I'd like to explore capoeira [Brazilian martial art and dance] and surfing as well.
Jay
-- Is your family supportive of what you do?
Herman
-- They are very supportive and were actually the main ones to suggest that I start taking music lessons after they believed that I had a long-term interest for it. And my family's encouragement has been sustained since then.
Jay
-- When and what was your first paid gig?
Herman
-- I believe my first paid gig was for a reception at a church. I was probably 12 or so. I was incredibly nervous, but I'm happy I made the jump.
Jay
-- What is your most memorable gig to date and why?
Herman
-- My most memorable gig was when I played a party for Super Bowl 2012 at the invitation of members of the staff of the Philadelphia Eagles. Up until that point, I had mainly been paid for either performances of my own music or other music in a formal classical concert setting. It also gave me a chance to experiment more forcefully with music outside of the classical field. Up until then, I was familiar with many different genres of music but had forgone performing any of them in public with any real frequency.
Jay
-- What is your favorite music genre and why?
Herman
-- This one is an interesting one for me to think about. As my familiarity with various genres of music has diversified over the years, my perspective and aesthetics have broadened. I think what I am ultimately looking for are ways to experiment with combining various genres in order to highlight aesthetics that people may be inclined to overlook. I regularly perform music with a classically trained violinist and cellist that are specifically written for piano, violin, and cello and have become staples of the classical literature. However, I have also sought to further our interpretive skills by arranging music for our specific instruments in ways that are idiomatic.
The beauty of such musical arrangements lies, in my opinion, in the splicing of various musical genres with classical performance practices that manages to be respectful of the beauty of whatever music is involved. Lately, I am interested in the ever evolving harmonic language of both hip hop and R&B [Rhythm and Blues] because I think that their respective styles are both innately fascinating and yet have been underestimated in classical music circles. I think that the harmonic languages in particular are readily applicable to orchestral and chamber music writing. I've also gotten into writing electronic down-tempo music as well.
Jay
-- What advice would you give a young kid who wants to compose and play music?
Herman
-- Well, I guess my first thing would be to be sure you know what your tastes and preferences are while still maintaining an open mind to growth and learning. As your exposure to various perspectives and music is increased, it will be easy to pinpoint your aesthetic preferences as well as your choices for a career. Also, it would be beneficial to always stay in contact with people that share your passions as well.
Jay
-- You have won quite a few awards for music; which is your most cherished, and why?
Herman
-- Well, there are at least a few that are quite memorable for me. One is when I won a competition that was sponsored by the fraternity Omega Psi Phi when I was in high school. At the time, I was a little timid about playing classical music there because it was heard alongside a lot of music that people, I thought, simply listened to more and purchased more frequently. But the prize was awfully encouraging in that I knew I could play classical music and that it would be seen as a valuable contribution to the music industry.
Another was when I won the Detroit Symphony's emerging African-American composer's orchestral reading. It was a huge sign of encouragement for me as well because that was the very first orchestral composition I had written, and I almost didn't enter due to doubts of the quality of my composition as well as my own perceived lack of orchestral writing. The judge for this particular year was Patrice Rushen [R&B Composer; pianist, percussionist, clarinetists, flutist], whose presence let me know that in the future, I could basically write any genre of music I wanted.
Jay
-- What can your fans look forward to -- say in the near and far future for Herman?
Herman
-- Actually, I am completing an opera that is part of a trilogy. The first two operas in the trilogy were dramas concerning administration of the death penalty in the United States and concerning the internment of American citizens in the United States who were either born in Japan or were in Japanese families. The third opera that I am completing is a comedy set in Hawaii and will feature, in addition to classical music, reggae written for full orchestra. The notion of reggae written for full orchestra might seem a bit far out for some folks, but I believe that I can respect the beauty of reggae while organically placing it into an operatic idiom. Also, I have plans for four albums, three with singers and one with violin and cello. I may look into producing my own electronica as well.
Jay
-- What are your final thoughts concerning your music, yourself, and your future endeavors?
Herman
-- Well, I am always researching and studying various types of music as well as how to both deconstruct them and splice them. So, I guess I could say that that is the essence of my music and my future endeavors, to see what I can come up with and to make a contribution to the music industry that I believe is worthwhile.
Check out samples of
Herman's
work via his
YouTube channel
, and his
Facebook page
(under development) at
https://www.facebook.com/Herman-Music-852466724865677/
and
Twitter account
(under development) at
https://twitter.com/hi65music
. Tell him that
Trend Magazine Onlinetm
sent you!
Want to be interviewed for an upcoming edition?
Click
here
to submit your request. Must be entertainment, travel, or leisure related.