By Jay Whipple
Trend Magazine Online™
A Unique Twist on Southern Cuisine!
Re-published from a previous edition...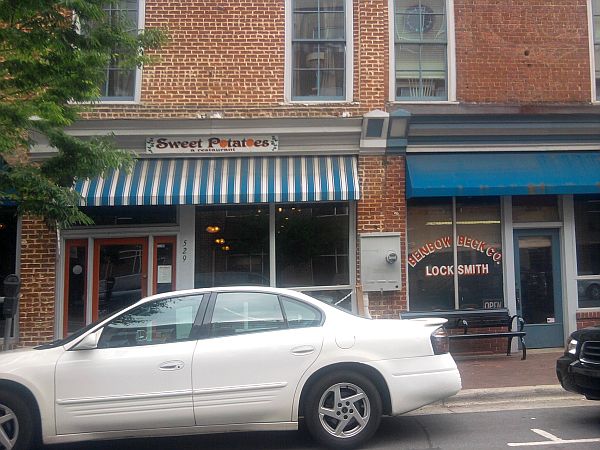 I learned of this eatery from a business associate that used to work for
Visit Charlotte
that is now employed by
Visit Winston-Salem.
We met here for a business lunch after I learned that my suggested spot (Big Mama's) was not open that time of day. I was a bit concerned about the location being downtown and the issue of parking but to my surprise it was not that much of a problem for me as I found a metered spot along the street and within the same block. Another surprise was the fact that it only cost
.25 cents
to park for an hour as opposed to the
15 minutes
you get in the
Queen City
-
Charlotte, NC
.
Upon arrival I was greeted by a very polite
Maitre D'
who kindly assisted me to the table where my party had already been seated. I had been quite a few years before we had seen each other so needless to say we had to catching up to do on the latest industry gossip. It was then that
Diane Brice
informed me that she landed her position in the
Twin City
with a referral from
Mr. Melvin Tennant
, former
Visit Charlotte President/CEO
and now
Visit Minneapolis
head.