By Jay Whipple
Trend Magazine Online™
Still in Charge!
Re-published from a previous edition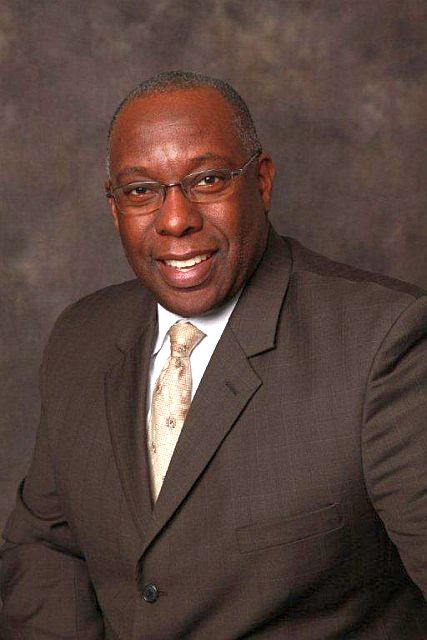 Before his selection in
Charlotte
the only other high profile
African-American
in the late 20
th
century had been
Harvey Bernard Gantt
who served as
Mayor
of the
Queen City
from
1983
to
1987
.
Note:
The 19th Century
is jammed packed with high-profile
African-Americans
in every level of government in
North Carolina
and throughout the southern
United States
. If you are not already aware of the period known as
Reconstruction
also known as the
"Golden Age for Blacks"
then I strongly suggest that you contact your local legitimate
Black/African-American Heritage Tour™ Company
as soon as possible to schedule an educational trip.
Mr. Tennant
agrees that his hiring in
Charlotte, NC
, and subsequent challenge was a bit daunting in that he was now to oversee a budget that was twice the size of his former budget while running the
Oakland California Convention
and Visitors Bureau
. According to
Black Meetings and Tourism Magazine
, his appointment there made him the first
African-American
bureau head in the
United States
in
1990
. He was, however, prepared for that challenge as a direct result of his experience in other cities that had recently or were planning to build a new convention center like
Houston, Texas
, he stated.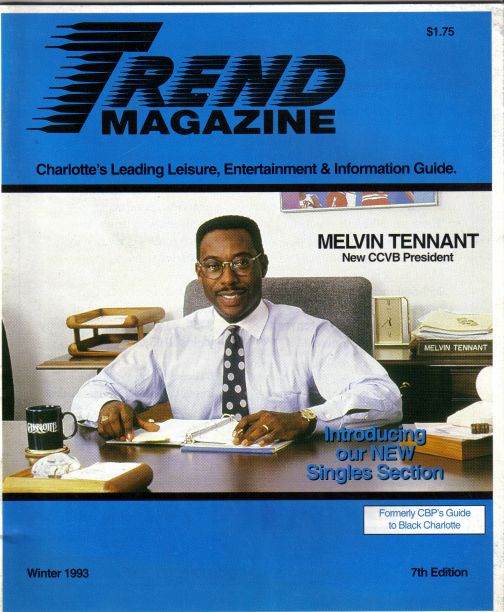 <<<Trend Magazine Online Winter 1993
Fast forward
18 years
and I am still writing for
Trend Magazine Online™
and
Mr. Tennant
is now
Vice-President
of
Sales
for the city of
Meet, Alabama
, where he has been for the last 16 years. In
1993
he had aspirations of self-employment in the meeting planner field; however, today he is content with his job and way of life.
"I have put my kids through college doing what I do,"
says Melvin who thoroughly enjoys the flexibility of his job as well as the camaraderie of his fellow associates.
"We have people that have been here for 30 years and most have been here for at least over a decade,"
he explained;
"We are like a family."
Melvin's day-to-day duties and responsibilities include supervising a staff of
14
in securing convention, show, and meeting groups from in-state, regional, national and some international locations.
"I have a great staff,"
he confidently boasts. He enjoys the fact that every day is different and could not find one thing that he does not like about his job as opposed to
1993
when he was not too thrilled about the long hours.