NEWS/COMMUNITY/
PILGRIMAGE/
SCHOLARSHIP 2008
WELCOME!
Queen City Tours™ and Travel establishes its Pilgrimage Scholarship in memory of Pastor Jeff Lowrance of Hopewell Presbyterian Church. The dual purpose of the scholarship is to invest in the minds of our future generations as well as foster increased interest in preserving history through education.

Recipients are chosen by the staff and/or professors at area colleges and universities. They must be a Sophomore enrolled full-time in a two-year degree program, or a Junior or Senior enrolled full-time in a four-year degree program, and maintain at least a 3.0 GPA.

The awardees are listed below by year. Click on the photos for biographical information.
Meet the 2008 awardees of the Queen City Tours™ and Travel Pilgrimage Scholarship in memory of Pastor Jeff Lowrance of Hopewell Presbyterian Church.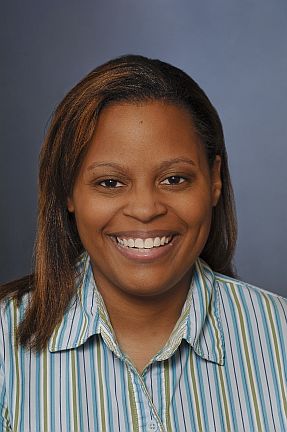 Sara Louise Blanchett is a Senior at the University of North Carolina at Charlotte, majoring in Africana Studies. She will receive her B.A. in AFRS in the Fall of 2008, with a minor in American Studies. She has the highest grade point average in the Africana Studies Department, and is a lifetime member of the National Scholars Honor Society.

Her plans after graduation are to pursue a position of archivist at the Harvey Gantt Afro-American Cultural Center in Charlotte, North Carolina, or with the Smithsonian Institute National Museum of African American History and Culture. A longer term goal is to earn an M.A. degree in History at UNC-Charlotte with a concentration in Public History and Gender, Race, and Slavery in Comparative Perspective.

She has participated in a number of community activities. She has tutored students in Spanish and served as a TA at Guilford College before transferring to UNC-Charlotte in the Summer of 2007. While in Charlotte, she has served as Camp Counselor for Celebration in Song, as tour Chaperone, as well as Alumni coordinator for the Charlotte Children's Choir annual gala fundraiser.
Help support this scholarship by purchasing a seat or seats for an underprivileged youngster on our next event.

Click here for additional information!

Click here to purchase your seat(s). Type in "Pilgrimage Scholarship" in the Instructions From Buyer field!
<<<Back to Pilgrimage Scholarship
<<<Back to News