NEWS/COMMUNITY/
PILGRIMAGE
SCHOLARSHIP 2009
WELCOME!
Queen City Tours® and Travel establishes its Pilgrimage Scholarship in memory of Pastor Jeff Lowrance of Hopewell Presbyterian Church. The dual purpose of the scholarship is to invest in the minds of our future generations as well as foster increased interest in preserving history through education.

Recipients are chosen by the staff and/or professors at area colleges and universities. They must be a Sophomore enrolled full-time in a two-year degree program, or a Junior or Senior enrolled full-time in a four-year degree program, and maintain at least a 3.0 GPA.

The awardees are listed below by year. Click on the photos for biographical information.
Meet the 2009 awardees of the Queen City Tours® and Travel Pilgrimage Scholarship in memory of Pastor Jeff Lowrance of Hopewell Presbyterian Church.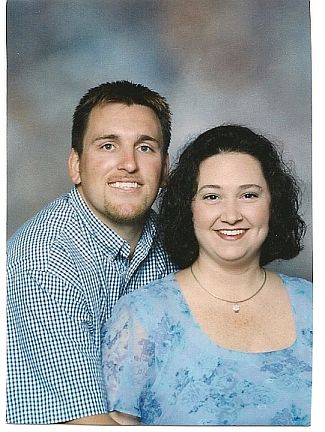 My name is Denise Ryan. I was born and raised in Charlotte. I previously attended CPCC [Central Piedmont Community College] in 1993-1994 and graduated the Dental Assisting program. I have worked as a dental assistant since then up until last August. I decided, with the support of my family, to use this as an opportunity to go back to school and pursue my goal of attending dental school and becoming a dentist myself.

I started classes in the fall of 2007 working toward my Associate in Science degree. I plan to transfer to a four year university when I have completed that first step so that I can complete my Bachelor's degree. Dental School will follow that.

I have been married to my husband for eleven years and we have an eight year old son and a six year old daughter. I volunteer at their school when I can. I also serve as the Advancement Coordinator for my son's cub scout pack and I teach second grade Faith Formation classes at my church each week. It is a very busy schedule but it is worth it. I would like to be able to take more classes each semester than I have previously been able to, but the loss of income from my not working makes it difficult to do any more than I have been. Any financial aid given is very much appreciated.
Help support this scholarship by purchasing a seat or seats for an underprivileged youngster on our next event.

Click here for additional information!

Click here to purchase your seat(s). Type in "Pilgrimage Scholarship" in the Instructions From Buyer field!
<<<Back to Pilgrimage Scholarship
<<<Back to News