Believe it or not, the last time that I visited this southern-most part of Key Biscayne was way back in the mid-1970's when I was just a teenager and a member of the Kappa League which was run by a group of real kool brothas that were members of the Kappa Alpha Psi Fraternity, my favorite Frat. We were on a trip that included fishing for saltwater fish off the now raised pier area which is still set aside for game fishing. I actually do not recall the lighthouse being here but based on documentation it was indeed standing in its current location. Back then, there was no park and neighborhoods in proximity to this area. It was like traveling to a deserted island coming down this far along Key Biscayne. Fast forward nearly a half Century and it blows my mind what changes have taken place during that time and the fact that this area has been well kept by "We The People."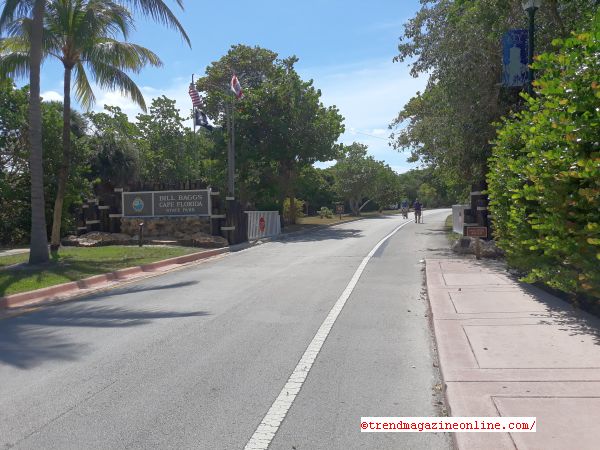 I arrived at the
Bill Baggs Cape Florida State Park
, home of the lighthouse, at approximately noon on
Thursday April 8
, after catching the
Metrorail
and
Metrobus
from home with my trusty mountain bike. It was a great decision when transportation officials approved the measure to affix a bike carrier to the front of all city buses and include one inside each of the trains. I still had approximately two miles to go after getting off at the last stop nearest the park which allowed me to take in the sites of all the new development that has taken place
En-route
to the park over the past nearly half
Century
. It was a perfect
Spring Day
for riding in that the sky was blue and the temperature was not too hot and sticky.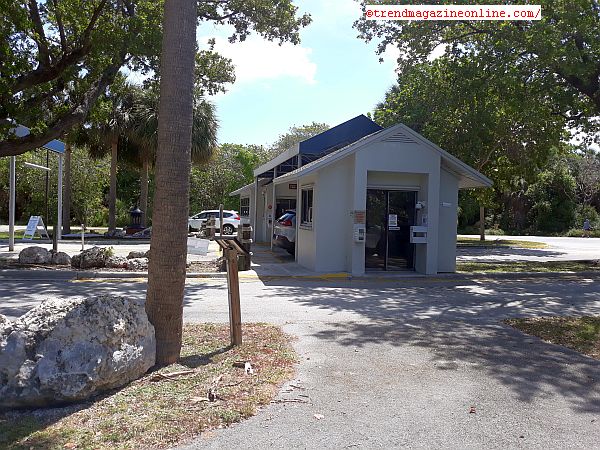 It was also nice that the city installed sidewalks on both sides of the street which provided me with a safer option than riding in the street which is perfectly legal but more dangerous as some drivers are not aware of that law. I hate to hear on the news when a vehicle has struck and fatally injured a bicyclist especially on routes that I use myself. It is for that reason that I wear a safety helmet religiously, but I must admit that I am in the minority when it comes to protecting my noggin (head) as most riders in south
Florida
go without that safety feature perhaps because it does not look cool. I would rather forgo the cool for have a safe and enjoyable bike ride any day.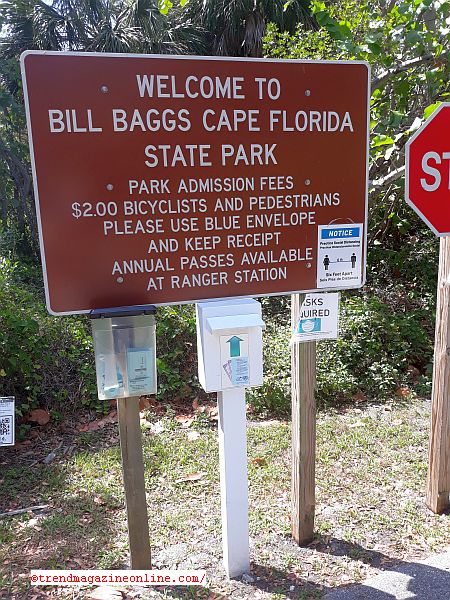 At last, I arrived at the signage and main entrance to the park in which I encountered a very friendly ranger who thanked me for my service after I inquired about military discounts. Although some may consider this a small token of our nation's appreciation, I do not take for granted the sacrifices we military
Veterans
make and have made to keep our nation free from tyranny. It was also nice to see that the entrance to the park was nice and pristine which is typically an indication of the pride taken by employees in the property that they have been entrusted to maintain in a high state of police. As such, it is well worth the
$2.00
admission fee for cyclist and pedestrians.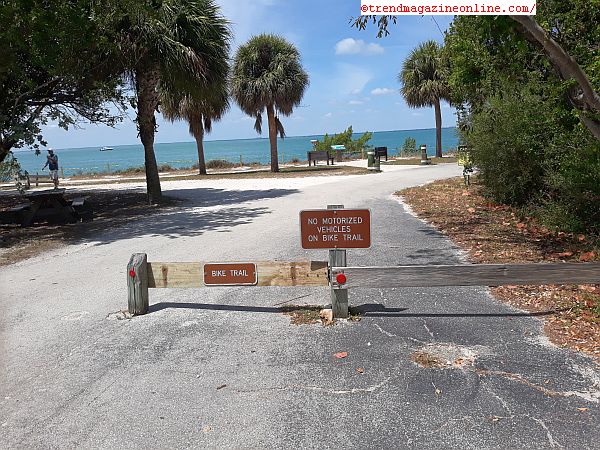 This neat little park features both a paved and unpaved bike trail for those that just want to profile and enjoy the scenery and those like me that prefer the challenge of an unpaved surface. The unpaved surface, however, pales in comparison to the ones at
Amelia Earhart Park
in
Hialeah
,
Florida
, which currently is my favorite so far in
South Florida
. My current favorite nationwide is
Reynolds Park
in
Winston-Salem
,
NC
, because it extends nearly
10 miles
around a lake and has hard as well as soft sand. It also connects to the
Old Salem Village
which has real apple trees. There is also one near
Matthews
,
NC
, called
Colonel Francis Beatty Park
that have been the most challenging because of all of the twists and turns as well as exposed tree trunks on the trail. I have run into the most trees and suffered the most bruises on that trail.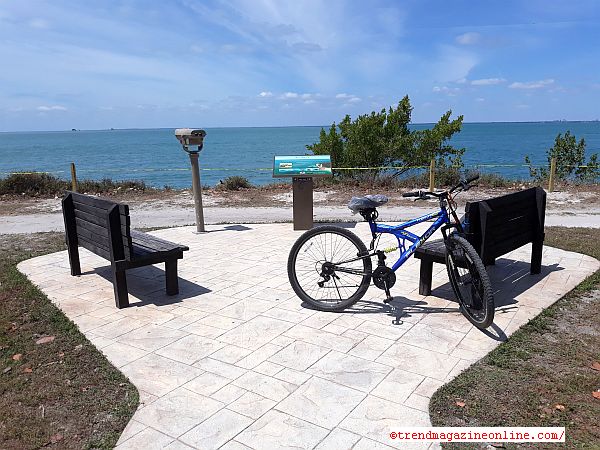 My all-time favorite trail just for scenery and taking it easy so far is
Hugh Taylor Birch State Park
near
Ft. Lauderdale Beach
,
Florida
. I thoroughly enjoy visiting that one on
Christmas Day
along with a walk on the beach which is literally across the street. It is especially pleasing to snap a pic and text it to my friends in cold weather cities to get an envious reaction. This park boasts about a certain turtle species, but I have yet to come across any during my visits. I also like the many picnic areas near the bay where other visitors congregate to enjoy the holiday season, play music and volleyball. You can also entertain yourself by watching the parade of private boats that use the adjacent bay for recreation and transportation. I am more of a land dweller myself.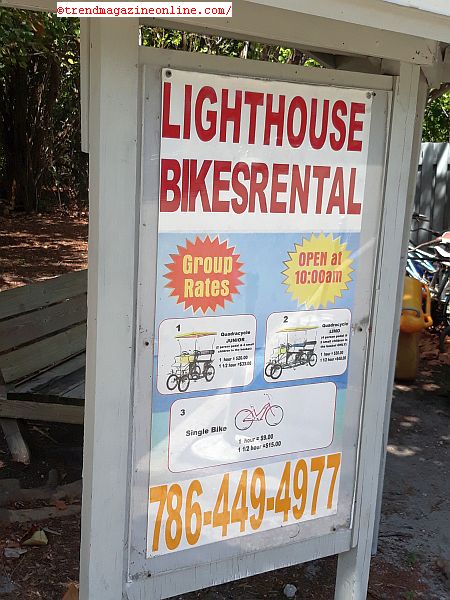 I have been riding bikes since I was, as they say, knee high to a grasshopper and I thorough enjoy the exercise as well as the neat places I can go without having the headache of paid parking; that is if you find one during busier times. As mentioned earlier, the very smart people that run public transportation have realized the importance of this alternate means of getting around and have made the necessary accommodations with their vehicles to store bikes. Some; however, have seized this opportunity to charge an additional fee, like the
Brightline
, that some may consider exorbitant. For example, it cost me an additional
$10
to ride from
Miami
to
Ft. Lauderdale
and back a few years ago.
Amtrak
used to let you bring your bike for free, but they now charge
$10
plus a
$15 container fee
if you do not have your own. That is an additional
$25
, Yikes! This park will let you rent a bike starting @
$15/hour
, which, if you do the math, can costs as much as purchasing one from
Wal-Mart
depending on how long you ride.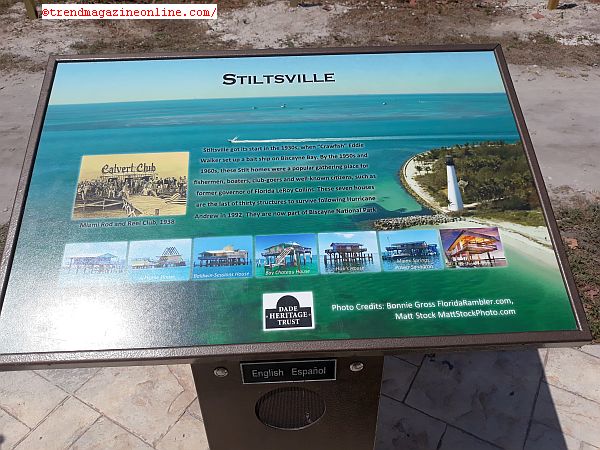 Another amenity that I do not remember from my last visit back in the
mid-1970's
is these seven little fascination structures just about a mile or so offshore. They are known today as
Stilt Homes
(guess why) and are left over from
30
that once occupied a variety of homes and businesses along
Biscayne Bay
beginning in the
1930's
with
Crawfish Eddie Walker's
bait shop. These are all survivors of
Hurricane Andrew
in
1992
, a storm now infamous with
South Florida
history. You can get a closer view of these whimsical structures via a telescope provided by the park.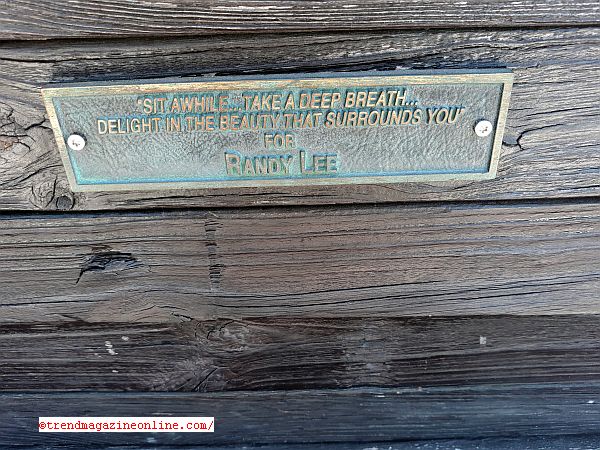 I am not sure if they are still there today but there were quite a few similar homes along the
Gulf Coast
western side of
Florida
back in the
early 1990's
that I notice while training in the area with the
7th Special Forces Group
then out of
Ft. Bragg
,
NC
. It is nice that the park officials thought enough of its visitors to provide this neat bench for some rest and relaxation and scenic sightseeing especially on a sunny clear day like today when there was not a dark cloud in the sky. Those of you that live here and/or visit on a regular basis know that this slice of paradise during the summer months is highly susceptible to flash flooding and storms that sometimes last just a few moments before clearing up completely before the next episode.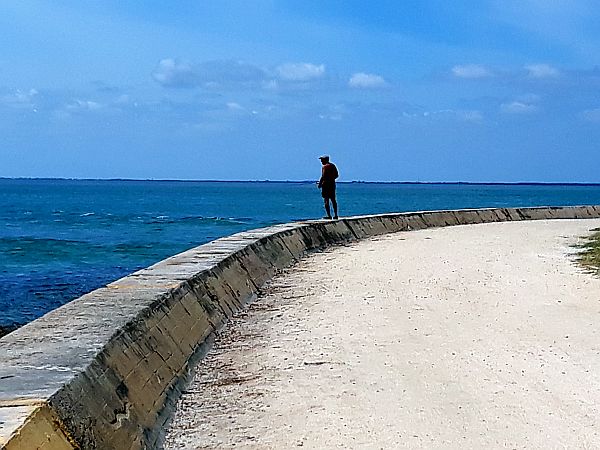 I was pleased to see that folks still come here for the saltwater fishing except now it is done from an elevated pier as opposed to on the beach front. Like other sea cities
Miami
has some of the best seafood in the country. I can recall that my late
Uncle Junior
(continue to R.I.P.) used to work in the fishing industry, and he would bring home these huge sailfish for us to enjoy. The two most popular fishes are snapper and grouper with the former being my personal favorite because of its lighter more flavorful taste. Some restaurants sell them fried whole with the head still on which is quite creepy at first but extremely delicious once you get past the eyes seemingly staring at you before you devour their body with hot sauce to boot. My personal favorite place to get a whole snapper dinner is
Snapper's
which serves them in a reusable aluminum platter with a bed of hot fries. Yummy!!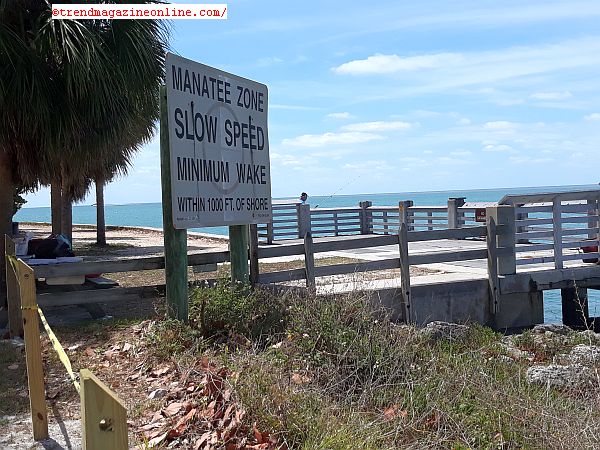 Another pleasing part of my visit was seeing this sign reminding boaters to slow down to protect the
Florida Manatee
which are indigenous to our
State
. They are mostly active during the spring during mating season which runs from
March
through
November
per the
Florida Fish and Wildlife Conservation Commission
. I can recall specifically planning a visit to one of the areas that they are prevalent in the
Hollywood Beach
area off
Ocean Drive
(A1A) between
Hallandale Beach
and
Hollywood Beach Boulevards
. I was
so fascinated with spotting a few of them
that I decided to add a stop after my latest
Disney
trip to the
Blue Spring State Park
just north of
Orlando
where they migrate to during the months of
mid-November
through
March
. I applaud the wildlife officials and advocacy groups for taking the necessary steps to punish those idiots that place a fun trip on the water over the
Manatees'
safety and well being.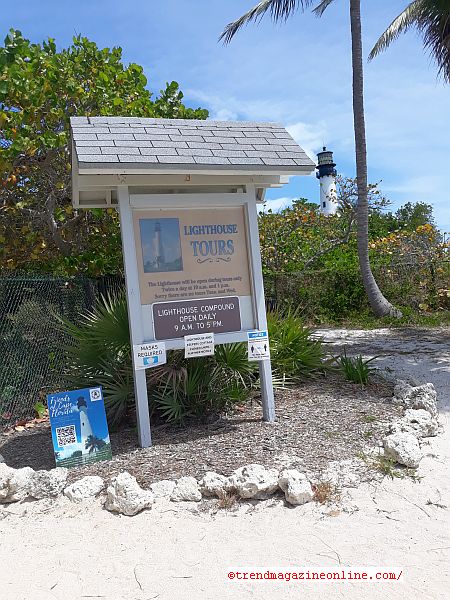 Next, I followed the signs to the lighthouse area where I planned to participate in one of their advertised daily tours. I have never been inside a lighthouse and was looking forward to adding that experience to my bucket list. I have been told by certain ancestors that my late
Grandfather Edward Bannister
actually built a makeshift lighthouse for the ships passing by the
Caribbean Island
of
Exuma
which boasts some of the world's most pristine beaches. I was also told that my ancestors owned some of the land their and in particular a swath called
Taylortown
after my great-Grandmother, on his side of the family tree. I doubt that we still own this property as outsiders have discovered that particular piece of
Caribbean
paradise. Yikes!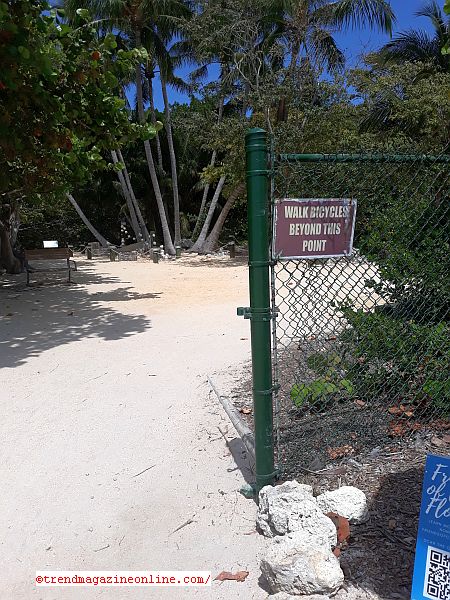 It was nice to come across another sign that allowed bicycles inside the tour area as long as you walk and not ride them. Another lighthouse that is on my bucket list is one of the tallest (150 feet) in the
United States
and along the
North Carolina
coastline known as
Cape Hatteras
. It originally opened in
1803
at just
90 feet
in height but was extended to its current height in
1853
in order to be seen by passing ships in the
Atlantic Ocean
. That entire structure was literally moved
1500 feet
inland in
1999
due to beach erosion that is slowly consuming shores up and down the coastal plains of the
United States
from north to south. I write about that engineering phenomenon in my book
Charlotte From A Tour Guide's Perspective (Part II)
. It makes me wonder if this structure, which is only about
100 yards
(300 feet) from the ocean, will have to be moved further inland in the near future?
Cont'd. Part II>>>
[December Winter 2022/23]
The
Cape Florida Lighthouse
is located at
1200 Crandon Boulevard
,
Key Biscayne
,
FL. 33149
, there phone number is
305-361-8779
, and website
https://www.floridastateparks.org/parks-and-trails/bill-baggs-cape-florida-state-park/cape-florida-light
.