Upcoming Trips/Events/National
QCT New York State of Mind™
Departs from the parking lot next to our old office at 3125 Eastway Drive, Charlotte, NC, 28205 (Eastway Executive Offices, across from Wal-Mart and McDonald's, between Central Avenue and Independence Blvd.).
Map it!
What's Included!
Start your fall off right by joining us in the big apple for four days of history and fun! Our package includes round-trip and local transportation, a three-night stay in Paramus New Jersey with breakfast each morning included, and...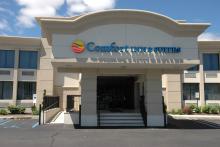 Just a hop, skip, and a jump away from the excitement of New York City, the Comfort Inn & Suites in Paramus, NJ offers rest and relaxation in a comfortable setting without the headache of a big city. With a professional and accommodating staff the Comfort Inn & Suites provides a home away from home. From the time you check-in until the time you leave, you will feel like a welcomed guest. All of the employees were friendly, knowledgeable and truly care about your comfort.
---
Day Two:
A Dutch Treat Lunch in Hyde Park, NY, and tour of the President Franklin D. Roosevelt Home, and...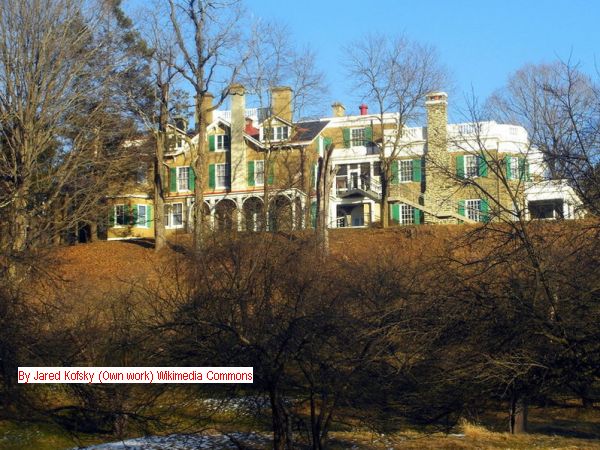 Did You Know?
That
President Harry Truman
was on hand at
Springwood
to help dedicate the Home of former
President Franklin D. Roosevelt
to the
National Park Service
in
1946
.
"All that is within me cries out to go back to my home on the Hudson River" -- FDR

This quote captures FDR's connection to Springwood, the estate that he loved & the place he considered home.The first US Presidential Library was started by FDR here. Enjoy a guided one hour tour of the Home of former President Franklin D. Roosevelt presents the fascinating life story of the man who was born in Hyde Park, went on to become our longest serving president, and returned to rest here in the Rose Garden.

Franklin Roosevelt built Top Cottage at the eastern most end of his estate on land purchased in 1937 on what his cousin and close friend Margaret Suckley called "the nicest Hill in Dutchess County." FDR imagined Top Cottage as a place where he could return to private life after his second term as president.

United States Military Academy (Westpoint) tour, and ...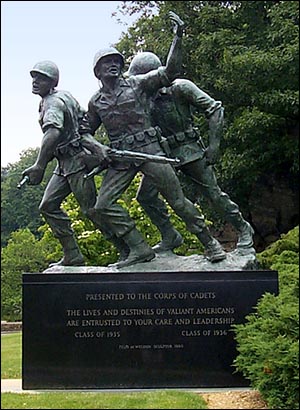 This tour is a combined bus and walking tour with a guide on our bus who tells the story of West Point, its role in the Revolution, its famous history along with stories about graduates who shaped our nation. Our tour will bring the long grey line to the present as we learn of the cadet experience and West Point's continuing role in training the leaders of tomorrow. This tour goes around the post with stops at the Main Cadet Chapel, Trophy Point overlooking the Hudson River and the Plain.

We are off the bus for approximately 1 hour. Easy walking.

---
Wine social and dinner at the Grand Lux Cafe', and...
Grand Lux Cafe's eclectic menu offers extraordinary variety and selection, with flavor profiles ranging from Thai, Malaysian and Caribbean, to classic American and European specialties. With every item prepared fresh to order in our exhibition-style kitchen, the focus remains on providing guests with the finest, freshest foods available. Served in generous portions - perfect for sharing - menu selections include Specialty Appetizers, Oven Baked Rustic Pizzas, Burgers and Sandwiches, Salads, Pasta Dishes, Oven, Broiler and Grill Specialties, and Certified Angus Beef Steaks.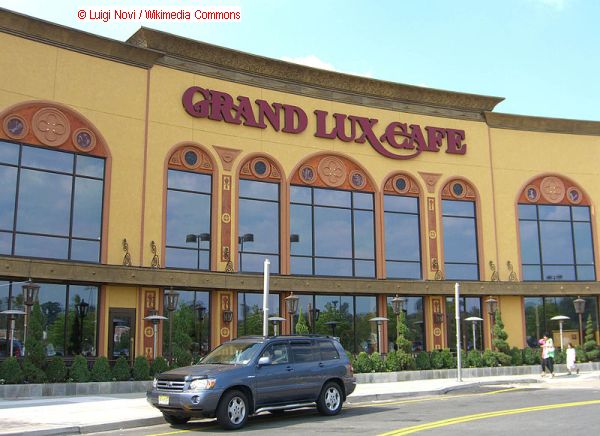 Also offered is an impressive selection of unusual and creative Specialty Cocktails and Martinis, as well as an array of Beer, Wine and After Dinner Drinks. Perhaps most "grand" of all is the on-premise bakery found at each Grand Lux Cafe. Recognizing that the very best desserts are those that are baked to order, this delicious European tradition was brought back to the States and is a hallmark of the Grand Lux Cafe experience. From Molten Chocolate Cake and New Orleans Beignets to Warm Rustic Apple Pie and Warm Homemade Chocolate Chip Pecan Cookies, our special baked to order desserts add a fabulous finish to any meal.
More>>>
<<<Back To Upcoming Trips!