By Jay Whipple
Trend Magazine Online™
Art, Art, and More Art...Portions Re-published from a previous edition!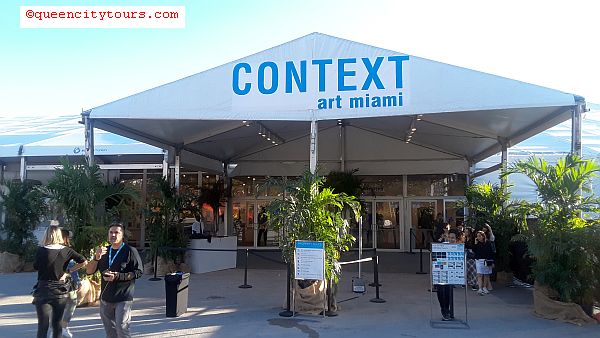 NOTE
: Due to
COVID-19
(Coronavirus)
Art Miami
and
CONTEXT Art Miami
will take place exclusively on
Artsy
from
December 2-20
,
2020!
See Ya in 2021!
Miami Art Show 2019 Highlights...
I had been applying to attend and cover this event since
2015
when finally in
2018
I received an invite from the good folks at
R. Couri Hay Creative PR
located in
New York City
. I was not able to personally attend due to a previous engagement with
tours in Charlotte, NC
, so I tasked two of my associates to cover this eclectic display of art from around the globe. Comic book author
Jeff Carroll
and his wife Nivia, who is a photographer, kept their word and did attend as promised and I was able to
put together a piece
based on their photos and feedback.
While assembling that article I could not help but to wonder what it was like to experience those wonderful works of art in person. That opportunity came knocking nearly a year later in
2019
when our publication was re-invited by the good folks at the
Olivia Cole Gallery
located in the trendy nationally-renowned art district known as
Wynwood
right here in
Miami
. I was available to go this time around and could not wait to experience first-hand what my associates enjoyed the previous year as they perused from art piece to art piece.